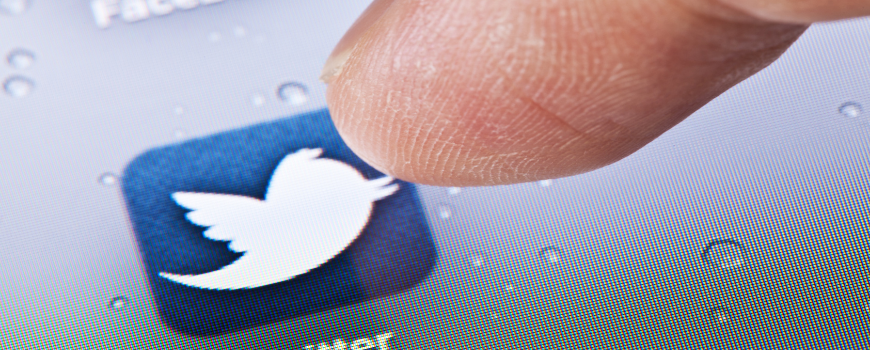 Harness Twitter!
Twitter: is it more just following the flock or is it to connect more directly with consumers?
Businesses are using Twitter in 2012 for good reason:
There are nearly 140 million active Twitter users
People send 340 million tweets per day
34 percent of marketers have generated leads through Twitter
20 percent of marketers have closed a deal using Twitter
A twitter following, if carefully developed, gives access to a targeted group of potentials who have opted voluntarily to connect with you. Broadcasting to these users, is a great way to communicate with a highly qualified public.
Twitter, like all of social, is a killer brand building tool. Increase the positive impact it can have on your brand and customer interaction with it while positioning an easier venue to generate leads.
It's not just those who follow you that you reach either. The benefits of Twitter are not limited to your immediate network if you are effectively marketing. Generate buzz and increase the net you've casted by word of mouth marketing when your followers decide to retweet one of your messages.
What the heck is a retweet, you say? They are the way a user takes your message and promotes it to their network. There are two main benefits of retweets:
Whatever you tweeted gets to out more people, mostly outside of your network
It symbolizes a real endorsement. The person who retweeted your message believed it was important enough to voluntarily shout to their network
And, actually, there are three kinds of retweets:
Basic retweet. When your tweet is sent from their account unmodified.
Quoted. When someone retweets your message, but adds something before the "RT" in your message.
Modified tweet. A retweet your message, but it got TOO long (that blasted 140 character limit.) People can retweet your message after cutting words – these messages are instead given a MT.
If you've been lucky enough to had developed quality content that people are retweeting and sharing, we say KUDOS! The reason some people are simply retweeting your message is because THEY LIKE IT. They either want to spread the word, incorporate your brand into theirs, and in any case are strengthening your marketing efforts.  Harness the power of Twitter and spread your message quickly through the interwebz.