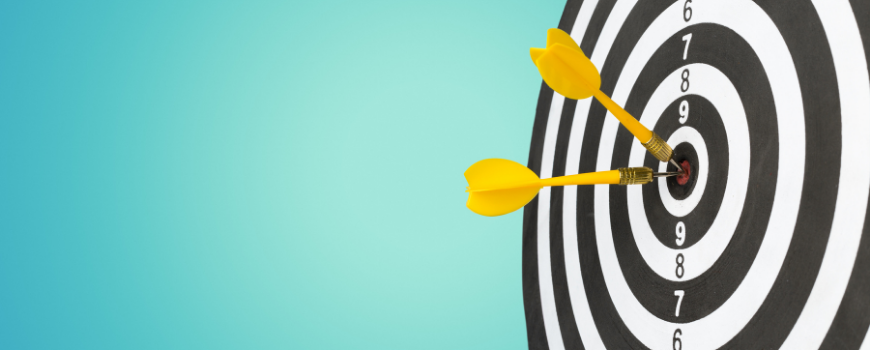 Is Your Online Marketing Message On-Target?
You have a website.
You have several social media channels you post on.
You have an email list that you send out regular communications to.
But are you reaching the people your business needs to talk to in a way that they connect with?
Who is your target audience?
A well-defined target customer is essential in any marketing activities so make sure you have the follow documented;
Demographic details – age, gender, geographic location, work or role, economic traits, education level – focus on the factors that are going to help you hone in on your prospective customer

What problems are they facing that you can help solve? Your business offers solutions to your customer issues so having solid demographic information paired with what your customer is challenged with will help you hone your messaging to reach your potential audience.
After you have this defined, communicate it to your entire team and continue to confirm it through customer surveys.
How does your customer consume information?
Knowing the on-line behaviors of your target audience is a part of understanding your ideal customer and will impact where you focus your marketing efforts. You should be using Google Analytics and other means to track how customers heard about you to refine your marketing plan going forward.
Social Media
Based on your customer demographics, you will want to invest in specific social media channels vs. ALL of them. Here are a few things to think about:
Facebook user age tends to skew older (think 30's plus) while Instagram has a younger average user age.
Is your product or service something you can showcase in words or video? This will impact what channels you will utilize and how you showcase your solutions to your target market.
Email Marketing
Sending emails to current and prospective customers is still an important part of your overall marketing strategy – even if it results in less action than 10 years ago when our Inboxes were less cluttered. Research shows that people still read emails from companies if it is relevant and interesting, so while it may not lead to direct action when you send the email out, it keeps your brand "top of mind" so that people know who to reach out to when you become relevant.
Is your messaging consistent?
Your company has all kinds of digital and printed assets – but do they look like they all come from the same company?
Ensure that your banding remains consistent across platforms (website, social media channels or brochures and business cards) with appropriate logos, naming conventions with cross-links to all of your other platforms. By referencing all of the different ways customers can interact with you, they are given a choice as to how they want to consume information about your products or services.
Marketing messaging is an important part of Social Thrive's customer strategy and we would love to talk to you about yours!