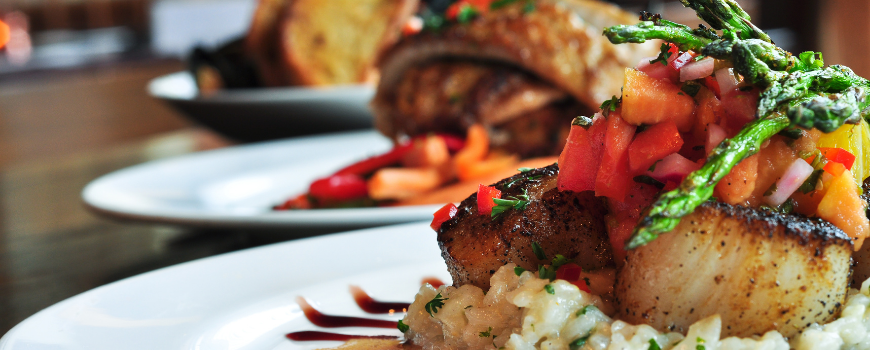 4 Tips for Restaurants and Social Media
Running a restaurant is hard work and using social media to get customers in the door is an important part of your marketing strategy. Besides posting about specials – what else should you be doing on social media if you are in the food business?
1 – People will respond to beautiful photos of food
There is a Chinese expression that says you "Eat with your eyes first", meaning if the food looks appealing, then you are more likely to enjoy it. This means you need quality photos of plating arrangements of your menu offerings to post on social media platforms. Also, what is photographed should be an accurate depiction of what you serve to your customers everyday. NOTHING will upset a customer more than expecting the beautiful dish they saw on your Instagram feed and get a completely different plating.
2 – Remember that Social Media is a SOCIAL platform
Posting on social media is not enough – you need to engage with your customers; responding to comments, celebrate your staff, have your own #hashtag, send followers special offers and repost customer "fan" pictures! These activities will show customers that you care about them – even if they aren't in your restaurant at that moment.
Engagement also includes responding to reviews – good or bad.It's always important to respond professionally to negative reviews; this shows that you care about your customer base and value their input. Have a plan for how you respond to comments, messages, reviews and an assigned person to do so in a timely manner.
3 – Capitalize on what is happening in your community
Showing your customers that you are a part of their community can create a sense of loyalty – beyond having a loyalty program! Sponsoring a little league team, cross-marketing with other businesses in your area, and hosting business networking or chamber groups will demonstrate that your place of business is more than just food!
4 – Video will create excitement
Video is how more and more social media users are "consuming" their feeds. Restaurants can capitalize on video by posting content that patrons may not get to see everyday; chefs talking about the food they are prepping before opening, server team meetings tasting / talking about the specials you have planned for the night, bartenders creating something amazing – these are all examples that show the "behind the scenes" of your operation – and followers love it! Posting videos will make customers feel like they are a part of what you do, beyond just eating your food!