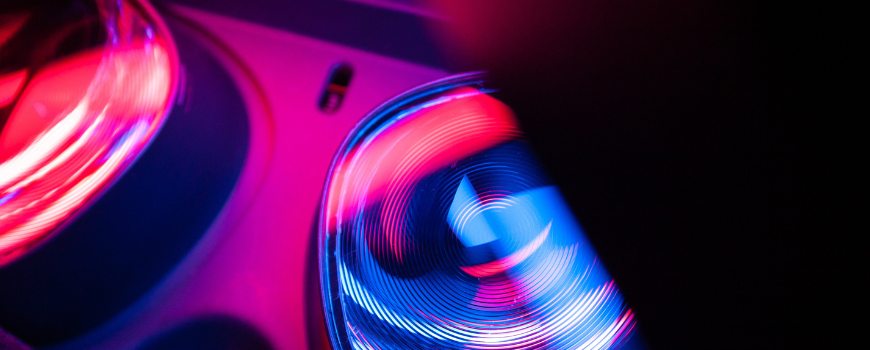 How Augmented Reality (AR) Will Impact The Future of Social Media Marketing
There is no denying the impact of social media on our daily lives. With 59% of the global population actively using at least one platform, if not multiple, social media has established itself as the primary source of information in modern-day society.
Newer technologies, like augmented reality (AR), have further increased social media's effectiveness. Remember Pokémon Go – the mobile game application that took the world by storm? It is an excellent example of how AR ties in with the real world.
How will it impact social media marketing? Let's find out.
What Is Augmented Reality?
Before we proceed, let us know what augmented reality actually is.
Simply put, augmented reality adds digital components to your field of view. With the use of digitally created pictures and features, augmented reality seeks to improve reality, as the term implies.
The foundation of augmented reality is the technology that allows digital elements like maps, emoticons, icons, location tags, filters, etc., to be integrated into the mobile panels. Your device's sensors, such as its GPS and camera, allow different digital elements to display on your screen by using a social media site or app.
Although augmented reality is sometimes compared to virtual reality, it does not substitute a virtual or digital area for the real world. Instead, you can alter the current surroundings using augmented reality to create a more stimulating and enriched experience.
Every growing trend is viewed as having the potential to change the game, with social media becoming a hypercompetitive arena for brands. Using augmented reality can make businesses can deliver customers a unique, engaging, and once-in-a-lifetime experience.
How Has AR Influenced The Social Media Landscape?
Many social media platforms already leverage augmented reality in their apps and websites. Instagram and Facebook will soon offer full-featured augmented reality functionality to various brands.
Let's take the example of Sephora. The beauty company has already integrated augmented reality to improve its customer experience on Facebook. Customers can test out various Sephora goods on Messenger to determine whether or not they will benefit from them. This functionality helps faster the consumer decision-making process and ultimately provides enhanced UX.
Social media and AR are poised to take off shortly, thanks to Snapchat and Facebook's significant investment in the technology. Even conventional news brands such as New York Times are incorporating AR in their app to provide an immersive user experience. The connection between a company and its customers will change as marketers learn how to deploy AR to enhance user engagement on smartphones and mobile devices.
How Can Marketers Use AR To Enhance Brand Engagement?
Using smartphones is a norm today due to the increased device power and improved AR app integration. Marketers are now seeking the opportunity to participate in the AR consumer engagement trend before their competitors do.
Be on the lookout for platforms such as Instagram and Facebook to include augmented reality (AR) in your social media to engage users. Think about the possibilities for triggering AR content concerning your brand, which offers a fantastic experience using location-based mobile devices.
You can't possibly forget about Snapchat when it pertains to discussing Augmented Reality. Snapchat is among the first applications that began offering its consumers AR features. Following suit, Instagram now provides a variety of filters and effects that may be applied to posts or stories.
How Can You Integrate AR Into Your Marketing Strategy?
Brands need to integrate augmented reality to align with their ethos and audience. There are various ways that AR can complement your marketing strategy. Let's take a look at some of them:
Create Customized Branded Filters
Filters offer an interactive way of enticing users to communicate with your brand and take memorable pictures. With 63% of daily Snapchat users applying filters to take pictures, it can be a very immersive experience for your target audience.
Take Taco Bell, for example. The food chain recently launched a Snapchat filter that turned user faces into tacos. It was absurd but hilarious – and, most importantly, a major hit!
As advertising becomes heavily focused on social media platforms, companies can use AR to create fun, memorable experiences that can increase brand awareness.
Allow Customers To 'Feel' Your Product
AR allows consumers to virtually 'try out' different products by adding them to their digital POV. Why make a trip to the store when you can see how the product will look on you from the comfort of your couch?
With AR, consumers can make informed purchasing decisions in seconds. Not only will it allow for greater satisfaction, but it will also encourage impulsive buying behavior. By seeing how the shirt fits their wardrobe or how the sofa complements their lounge in real-time, you can rest assured that AR will help speed up the buyer's journey.
Take UX To The Next Level
By eliminating the need for physical presence and bringing 'digital' into reality, AR can take user experience to an unprecedented level. Imagine raving to your favorite artist's concert from the comfort of your sofa.
The applications are limitless. Take the recent PGA Tour, for instance. It allows users to play golf with other fans without leaving their homes. How cool is that?
If you're in the hospitality industry or event management, AR allows your audience to 'visit' your hotel or location and make the best decision. The better the offering, the better the response. And since everything is digital, your audience would love sharing their results and increasing your brand value.
As businesses leverage new technology to their benefit, AR will take center stage in deciding the future social media strategy for brands worldwide. As it becomes more accessible, users will also find it very convenient and valuable to their purchasing journeys.
How do you plan on making the most of augmented reality in your social media marketing strategy? Let us know!