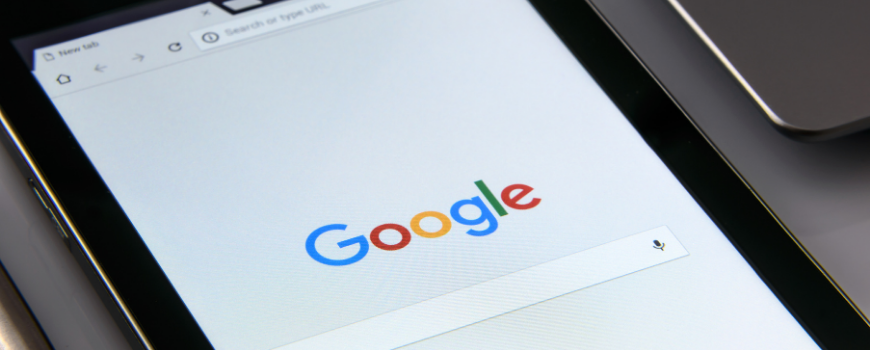 6 Reasons Why Your Business Needs Google My Business
When Google announced the planned shut-down of Google+ last year, few in the social media landscape were surprised. With pesky bug problems and low usage by both individuals and organizations, the platform simply wasn't sustainable.
But such is not the case for its commerce-friendly cousin, Google My Business. In fact, aside from a company's own website, its Google My Business profile (may be the most valuable piece of online real estate to manage.
If your business does not have a Google My Business account, or if you only lightly use one, here are six reasons why you should up your game:
GET FOUND. If someone is searching for your company online, what's the first thing they do? Google it, right? With an active Google My Business account, your "Business Profile" (as Google calls it) appears to the right of the search results on a desktop browser window, or at the very top of a mobile screen, providing a quick link to your website and a whole lot more (read on).  BONUS: Your Business Profile also helps you get found on the map, automatically identifying your location (or locations) on Google Maps, and providing directions with a click of the mouse.
ENSURE ACCURACY. Your Business Profile puts you in control of what users see in the search results. In addition to your web address and location, you can specify phone numbers, operating hours, the services you offer (organized by sections, descriptions and prices), and more.  BONUS: This takes pressure off of your SEO and tagging efforts, and ultimately improves your rating on the search engine.
SHARE CONTENT. Similar to other social media platforms, Google My Business allows you to share photos, videos and posts, showing what makes your business unique and increasing the appeal for viewers to follow your business.  BONUS: Understanding the business value of other platforms, Google My Business allows links to your Facebook, Twitter, LinkedIn, and other profiles.
ATTRACT AND ENGAGE CUSTOMERS. In addition to shared content, your Business Profile offers places for customers to book services, write reviews, ask questions (which you can answer for all viewers to see), and send direct messages. Each chance to directly engage customers increases their trust and your growth potential.  BONUS: Google My Business also allows you to share special offers with your followers. Talk about incentive!
GET INSIGHTS. The Google My Business dashboard includes some of the best features of Google Analytics, including website and search performance, how viewers search for your business (by query phrases as well as through direct, discovery or branded methods), and what actions they take upon finding you (website visits, direction requests or phone calls).  BONUS: Google My Business also shows what other businesses similar to yours are posting, helping you to keep an eye on best practices and the competition.
IT'S FREE! There is no cost to establishing a Business Profile, which you can access both on a desktop browser and the Google My Business app. Google's only requirement is that your business must have some level of in-person interaction with customers, and not be 100% online.
Here at Social Thrive, we take great care and pride in managing Business Profiles for our clients, knowing how important it is to their success. (To see a few examples, search for Arsenal Yards, The Royal Belmont, Back Deck, or Thomas Interior Painting). We're also happy to provide free audits and recommendations for businesses who have yet to make the most of the opportunity.
But if you want to get started on your own right away, our friends over at Hubspot offer a great step-by-step guide for creating a Google My Business listing.