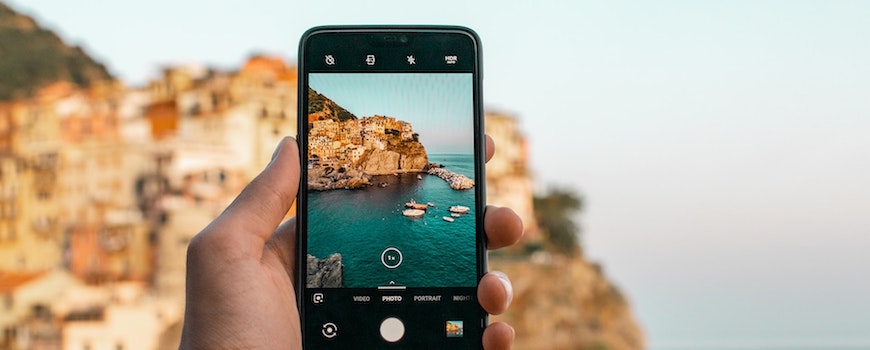 Instagram 101: How to Edit Your Instagram Photos Like a Pro
As 2021 comes to a close, you may find yourself reflecting on the awesome photo memories of the past year; vacations, friendships, company outings, parties, and so on. Now that you have so many glorious photos from the year, you'll want to post them to show how amazing 2021 was for you! Luckily, we are here to help you edit your Instagram photos so that they look like they were taken by a pro.
Instagram posts can take on many forms: videos, photos, carousels, stories and reels. When you have your content created for Instagram, you must first decide if you want it to be a taller and longer image or a shorter and wider image. A 4:5 image is taller and slimmer, while a 1:1 (1080 x 1080) image is perfectly symmetrical, and a 1.91:1 is wider, but shorter in length. You will come to realize that a photo taken vertically with your phone will fit more in the 1:1 or 4:5 range, while a photo taken horizontally will better fit the 1.91:1 frame.
Once you have your photo and understand which dimension to use, next is the fun part! Time to use the Instagram features provided to ensure your photos are professional and fit your profile's particular theme. First, you need to choose a filter. When you are choosing a filter, you need to have an idea what your theme is. If you are unsure, you may want to post your photos with no filter to avoid any unnecessary imbalance. "Willow" and "Inkwell" are black and white themed, while "Clarendon" and "Juno" are more vibrant and brighter. 
After you choose your filter you can adjust the filter by clicking the "Lux" symbol at the top of the screen. Lux will apply a high dynamic range that will help with shadows and highlights. Once you have a filter that fits your theme, it is time to click "edit" for more options to fix up your photo. Below are 13 different options that you have to work with and their function:
Adjust

:

Using this feature will allow you to zoom in and out of your photo if you wish to focus in on a particular subject.

Brightness

:

This feature can help increase the vibrance of the photo or decrease the lighting if you wish to dull the light.

Contrast

:

This feature, when turned up, will exaggerate the lighting and darkness within the image, and then does the opposite when turned down.

Structure

:

This feature will allow you to add more attention and detail to your image and additionally, can zoom out of the image.

Warmth

:

This feature makes your image slightly brighter if you wish or slightly less bright if you turn it down.

Saturation

:

This feature will affect the color density of your photo. If turned up it will increase the density and will decrease it if it is turned down.

Color

:

This feature is exactly what it sounds like! It enables you to switch up the color scheme of the image.

Fade

:

This feature can help you dim the image to your discretion.

Highlights

:

This feature is the most impactful when adjusting the lighting. This will shed as much or as little light on your image as you would like.

Shadows

:

This feature is very similar to highlights, but you are able to hide or enhance the shadows within the photo.

Vignette

:

This feature allows you to darken up the borders of your image.

Tilt Shift

:

This feature has 3 options: "Off", "Radial", or "Linear". Radial will give you shallow depth in a more circular way, while linear is straighter (up and down). This feature can make subjects in your image appear smaller.

Sharpen

:

This feature will allow you to focus in and put more attention to a certain subject within your photo by excluding other spaces.
Do not be stressed out by the number of options you have to edit your content. We recommend playing around with the different features and choosing 2-4 that you like. 
A great resource for editing is the VSCO application! If you're looking for consistency, VSCO is a wonderful tool to make sure all of your photos maintain the same look and feel. You can also choose filters based on popularity. Another great tool is Lightroom. If you're looking to customize the tones of your photos this is the application for you. You can play around with tone curves while also choosing exactly which colors you want to feature. Say you want to make those noisy orange cones in your photo less apparent? You can adjust in the colors tab, and turn down the saturation solely on the color orange. You'll have plenty of fun playing around with colors in Lightroom.
After you have edited your post and are happy with the outcome of your photo(s), you are ready to caption it, add a location and tag necessary accounts. Editing a photo is fun and simple! Remember, if you are working for a company account you need to ensure that your image edits are consistent across your profile for a professional appeal.