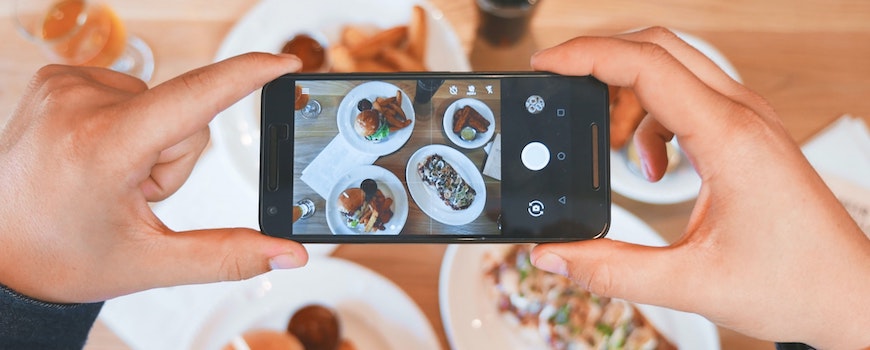 Best Times to Post on Instagram
Running a Social Media account can lead to many questions. Twitter, LinkedIn and Facebook all have a similar approach and a similar algorithm, but Instagram is completely different. Today we want to help answer a long lingering Instagram question… that is (drum roll please)… When is the best time to post on Instagram? 
Now that question almost seems too easy, right? At least from our perspective owning an Instagram account and keeping up with a personal brand. Are people just oversimplifying an aspect of the mysterious and cloudy Instagram puzzle? 
Let's take a look at what the research is saying
According to

Hootsuite

and the research study that they completed, the consensus was made that 11am on Wednesdays is the best day and time of the week to produce high engaging content on your Instagram. This makes sense, but is it true for everyone's profile on social media? The statement continued and the overall effect of posting on Instagram is more accurately defined by

your

audience because every single page has a different purpose.

HubSpot

came to an agreement with Hootsuite that the best time to post is Wednesday, and they also stated in a different blog that it was 11am according to Clifford Chea and the research team. Although, HubSpot and Hootsuite are in the same industry which correlates to a similar audience. Remember… audience is the keyword in solving this puzzle.

Next, according to

Lifewire

, with over 12 million Instagram posts analyzed from both small and large accounts; they have found scattered answers for each day of the week.


Lifewires results:

Monday: 6:00 a.m., 10:00 a.m., 10:00 pm.
Tuesday: 2:00 a.m., 4:00 a.m., 9:00 a.m.
Wednesday: 7:00 a.m., 8:00 a.m., 11:00 p.m.
Thursday: 9:00 a.m., 12:00 p.m., 7:00 p.m.
Friday: 5:00 a.m., 1:00 p.m., 3:00 p.m.
Saturday: 11:00 a.m., 7:00 p.m., 8:00 p.m.
Sunday: 7:00 a.m., 8:00 a.m., 4:00 p.m.
These above results may still lead to the thought, "OKAY, SO WHEN IS IT BEST?!" Researching different times to post on social media can be very frustrating due to the inconsistency of information that is out there across different marketing research blogs, as well as, the different industries and variables involved in your research. 
Your answer? Engagement: The factor of a post's comments, likes, and shares. Yep, that simple. The answer is based on an Instagram account's target and the product or personal brand they are representing. A community business, nonprofit companies, healthcare companies and entertainment companies will all have different prime times to post on Instagram due to their varying target audience.
The best way to figure out when you should post on Instagram is to try out the following
Create a social media audit: Track your competition, see what they are doing well and when they are posting, along with what posts are not doing well within a specific time and day.

Test your content out: The truest form of figuring out when you should be posting on Instagram is to analyze the information. Start posting on Instagram at scattered times each day (or every other day depending on when you post), and track which posts are receiving the most engagement.

Use Instagram Insights: If you have a Business Profile on Instagram, you will be able to track specific data regarding your most successful days and hours for posting.

Click on Insights, Total Followers, and scroll down to Most Active Times to get the most accurate and up to date information about the hours and days you should be posting for your specific account.
To conclude, the number one data point that you have to consider is the impact of reach. Deciding who you want to reach and finding out how to reach them when they are using Instagram is essential to increasing engagement. This is where your Instagram page might sink or swim. We hope our handy steps allow you to reach your top engagement or at the very least understand your audience and analytics better. Stay tuned for future blog posts where we will discuss how to determine the best times to post on other social media platforms!