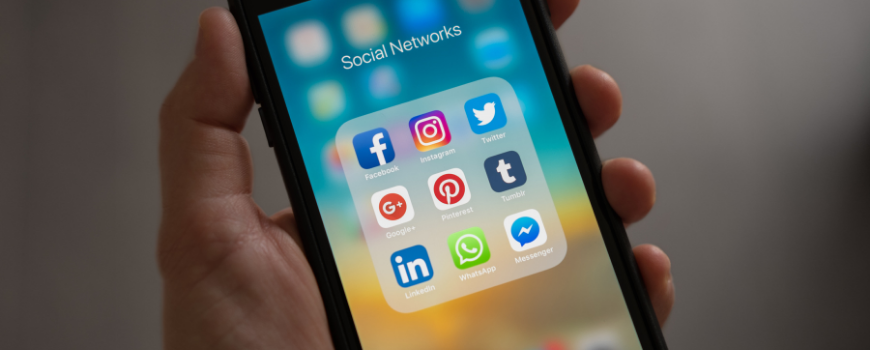 Customizing Your Message to Your Social Media Audience
Your business has several different social media channels – but that doesn't mean you should be posting the same content on each of them! Different social media platforms attract a variety of users so you should have individualized strategies for each with how, when and what you post on each.
Instagram
This channel has over 1 billion account users on it and is considered a prime platform to reach 18-30 year olds globally. Since purchasing it in 2012, Facebook has rolled out significant updates to this mobile app to help businesses see demographic data of followers and post performance. This platform is primarily visual with more time being spent by users on their Stories and IGTV function (newly launched long format video function) every day. It has even surpassed Snapchat usage.
So what should you be posting on Instagram for your business? Stories about your company with a look at behind the scenes, employee spotlights or insights into your business culture tend to trend very well in popularity. Stories can be a combination of video and photos shared during working hours, Monday through Friday – one of the busiest times for Instagram traffic.  Don't forget to add #Hashtags and use Emoji's wisely in your posts & comments!
Facebook
Facebook has been adopted largely by the 30 to 65+ crowd over the past 5 years giving this platform the largest social media footprint globally with over 2 BILLION users. Many businesses adopted this platform and with the advent of Facebook Business Pages, have great insight into post performance, audience and other key performance indicators. With recent changes to Facebook algorithms, some business are finding it harder to reach their customers with their posts being served to an average of only 2% of their followers.
Video is now favored by Facebook over regular, static posts and it also has a Stories function as well. While FB Stories is not as popular as Instagram's, any video post will be served up to followers more frequently than other posts within the normal news feed. Facebook is also a great platform to post static announcements and events! Facebook's event spin off "Local" app is quickly being adopted by businesses to promote webinars, special events or sales with Facebook's geo-targeting capabilities. Utilize Facebook for important company events, post videos (again behind the scenes or LIVE events are popular), integrate some #Hashtags and again include a few Emojis for best results.
LinkedIn
Considered the "professional" virtual networking platform. LinkedIn is a great source for B2B business building and recruitment. LinkedIn was purchased by MicroSoft in 2016 and has since made several other acquisitions to become an important recruitment tool in the business world. So what should you be doing on LinkedIn?
On your personal page, you should be reaching out to new connections on a regular basis to grow your network. Giving and asking for skill endorsements as well as recommendations are important to increase your profile's credibility. Additionally, posting articles and news feed items that your connections like or comment on raises your profile's visibility.
On your Company page, posting articles will again raise the profile of your page. Ask people to follow it via your personal page and monitor the insights available on the company page. What are people liking / commenting on? Continue to serve up content that will attract more followers. Making it a mix of other content sources and original content (like from your website's blog!) will again help your company's overall SEO.
Google+
When coming up with a marketing strategy, working to boost your company's social media profile and boosting your company's website SEO can be accomplished by utilizing Google+. Who uses Google+ still? Well, there are some die-hard communities that still utilize this platform, like Social Media Professionals, but when Google looks for search results for your query, it likes to look at its own properties first – like Google+ and Google My Business. By posting on Google+, your content is going to be picked up on relevant searches before other external sources. The content doesn't have to be different from items you are posting on other social media platforms either – you just need to post it!
Bottom line is, a majority of Americans are now engaging on-line everyday with one or more social media platforms. Having a specific strategy to reach your specific audience is crucial in today's busy Social Media realm. Reach out to Social Thrive today to get started on your social media strategy plan!