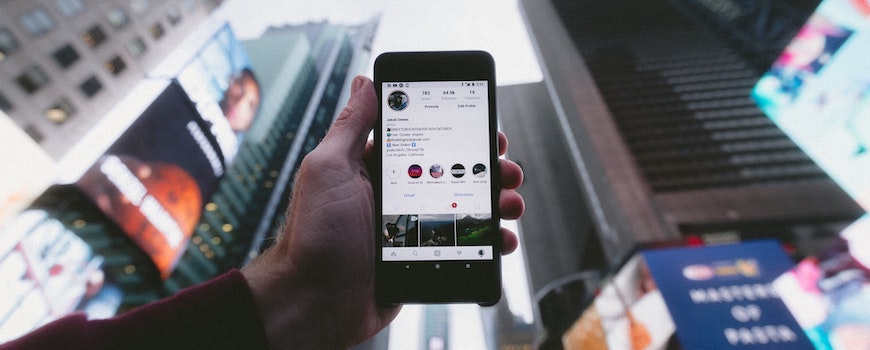 Instagram Marketing Tips & Tricks
Starting any social media account is not easy, and it can take time to gain an audience and build a strong presence. As many of you already know, Instagram can be more difficult than other platforms because sharing and spreading your content to a target audience is limited. There is no ability to simply "retweet" on Instagram, and there are also no Instagram Groups for example. It's mainly built on visual prowess and that takes time and finesse! These Instagram marketing tips and tricks will help put your best foot forward.
Your Bio:
Your profile picture and bio are the first visual that a potential follower will see. They may help prompt others to follow your account. Make sure that your profile picture is professional and includes just your company logo. 
After that, you need to establish a bio. A bio on Instagram should be short and sweet, particularly 1-2 sentences. It should be a statement describing your product or service and can be as simple as your mission statement. You may also want to include a few relevant hashtags. In your bio you should include a link that will hold all of your future content and keep it organized. Here are some affordable options: 
Your Account:
Once you have established a proper and clean profile, you need to start gaining an audience. Make sure that it is a targeted audience. This means trying to gain followers that will increase engagement and fit the ideal buyers' persona for your company. 
Here are the steps to gaining a following and creating an audience for your brand:
Look up common hashtags in your industry via Google. If you are in SaaS, popular hashtags may be "#tech", "#B2Bmarketing", "#SaaS" and so on. 

Once you have an understanding for your industries common themes and tags, you can view the different posts and content that are posted under these hashtags ( we recommend following those hashtags as well).

Once you have hashtags with relatable and similar content to what your target customer wants… begin the 1,2,3 punch!

First, go to a potential follower's profile and follow that account, Second, go to their profile and like 2-3 posts that you find intriguing. Lastly, post a comment on their latest post that shows consideration and respect.  

If you have the time for it and want to establish a stronger relationship with a certain account, you can also direct message their profile to show your appreciation of their content.
This method is by no means easy, and it does take time, but Instagram is all about strategy. You will not gain any relevant following by posting 3-5 times a week without engaging with any other user. Engagement is a 1 for 1 deal. To receive engagement you must put effort into engaging with others. We recommend spending anywhere from 20 minutes to an hour a day engaging with other profiles on Instagram. 
To end, here are some simple tips that will give you an edge on Instagram:
Utilize Stories as often as you can 

Create Instagram "Highlights" – these can be seen in your bio and will organize your Stories for your audience 

Create a content calendar – organize your content and have it ready to go!

Have a visually appealing feed – make sure your graphics and stock images are fluent and fit in well with the theme of your account 

Choose the right hashtags – make sure the hashtags you use on your posts match up with what and who you are targeting!
We hope you keep us posted on your success with or things you're learning in your journey to build a great Instagram account! Happy posting!