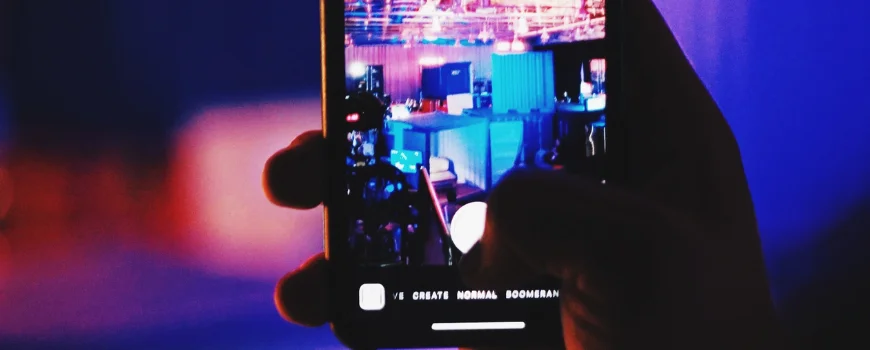 A Dive into Paid Social With Instagram Stories
Let's talk about Instagram – the one-stop social platform where you can find engaging content from old-school crushes, friends, celebrities, and big brands, all under one roof. With more than 500 million active users daily, no one can deny that Instagram stories are powerful enough to bring new audiences to your business and brand. You are missing out if you are not using Stories as a marketing tool.
Did you know that one-third of the Instagram community views stories from businesses? Stories have the power to incentivize purchasing decisions. You never know when a consumer will randomly scroll through Stories and swipe up for a mindless purchase before scrolling again.
Let's dive into paid social and explore what Instagram Stories are, how you can make your ad, and the best practices to make your ads powerful.
What are Instagram Stories and Story Ads?
Instagram stories are videos and pictures that an Instagram audience can view for 24 hours. This content is produced separately from your Instagram feed. When you put ad spend being these Stories you get instant advertising mixed in with organic content! These ads help you reach your target audience by increasing brand awareness, application installs, traffic, video views, and reach.
Unlike a normal Instagram story, the ad does not disappear after 24 hours. Instead, it allows you to choose how long you want the campaign to be and how often you want them to show up.
Instagram story ads add to a consumer's viewing experience naturally. The user does not have to follow the account to view an ad, making it more organic.
Here are some facts to consider as we dive deeper into this paid social media platform:
Instagram Story: Costs
If you want to monetize off Instagram, focus on these three areas:
Instagram story ads have an average cost of $0.07 to $1.00 per click. However, your advertising expenses depend on various factors, such as your industry, the days your ads will run, the time of the year, target audience, ad placement, etc. Sometimes, Instagram ads can cost more than $5.00 per click.
The good thing is that you can control how much you want to spend on Instagram Story ads by setting a budget. You can decide your budget based on how much you want to spend every day or how much money you are willing to use on a campaign.
What to Aim for When Making Instagram Story Ads
To use Stories as an advertising campaign, you need to understand what kinds of ads perform well on the platform.
Research shows that 50% of Instagram users like image-based ads, product shots, and light-colored text. On the other hand, 31% like video ads that show real people.
The most exciting fact about this paid platform is that 80% of users do not care if an ad includes a coupon or discount. This means that consumers want to see engaging, appealing content that educates them about the benefits of a product, even if that means spending more on it.
How to Build the Best Instagram Stories
In January 2020, there were four million active advertisements on Instagram story. To monetize this application, you must make your business stand out.
Here are a few things you should pay attention to when making your Instagram Story:
Speed
According to reports by Meta, Instagram Stories are viewed faster than any other content format. Consumers have a limited attention span when perusing Stories, especially since these Stories disappear forever after 24 hours.
Unlike other types of content, suspense is not usually an effective marketing tool on Instagram. Instead, focus on getting viewers interested from the get-go so that they are on board with the message you want to deliver. Get straight to the point and grasp the viewer's attention from the first Story.
Sound
Research shows that 60% of Stories are viewed with sound, so you want to ensure that you use sound in your Story to captivate the audience.
Think about how you want to include music, voice-overs, sound effects, and any sound that will help captivate viewers' attention. If you do not know what sound would work best for you, try A/B testing and find out what your audience prefers.
Don't Repurpose Existing Stories
You might want to copy-and-paste the ad that you created for Facebook on your Instagram stories, but this would not result in an optimal experience for consumers. This is because your Facebook ad might use different sizing that would work well on Stories, causing half of your Story to be cropped out. Moreover, we recommend that you fiddle around with the features found on Instagram so that you can make your Story as effective as possible.
Call-to-Action
You can make the best Stories, but they will not be effective if there is no call-to-action that viewers can follow. You can use language like "Shop Now," "Learn More," or "Swipe Up" to motivate viewers to take action based on what your goal is. For example, if you are trying to build brand awareness, "Learn More" helps users understand that you only want to educate them about what your brand offers, which is different from the call-to-action "Shop Now."
Emphasize Key Messages via Text
Including text in your Instagram stories is a great way to help users who cannot increase their sound or those who are hard of hearing. Text can also be used to draw attention to your critical messages and offers so that consumers do not miss out on them. Work on your typography and use clear, legible fonts to convey your point. Your audiences will undoubtedly respond.
Final Thoughts
To sum it up, Instagram Stories are a great way to reach your target audience, especially those who prefer buying directly from the application. Stories also boosted engagement since one in five Stories receive direct messages from consumers. Since Instagram uses targeting features, you can tap into new audiences so that your product reaches consumers who are not yet following you. It is a great way to raise brand awareness and seamlessly show up on consumers' Stories feeds. More questions? Just connect with us here and ask!