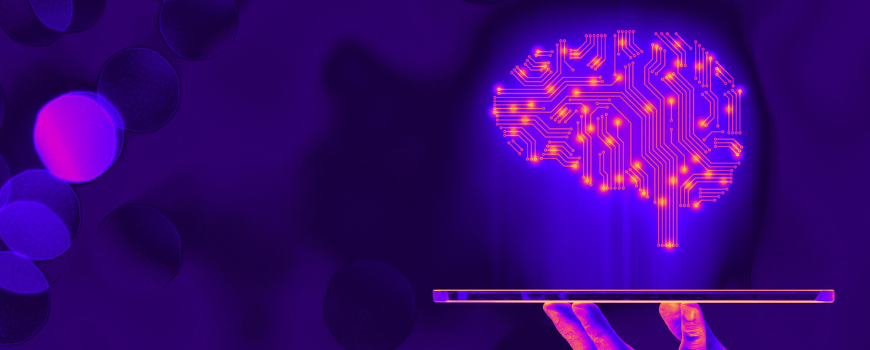 How Can Artificial Intelligence Impact SEO?
AI has skyrocketed over the past two years, especially during peak COVID times, as advancements in this technology transform every industry. These developments in artificial intelligence are also changing how we optimize websites for search result dominance.
Knowing how to use AI for SEO can significantly grow your digital presence. Read on to find out how!
Top 4 Ways Artificial Intelligence Impacts Search Engine Optimization
Artificial intelligence has made SEO techniques and tools more efficient for businesses gearing up to rule the SERPs. AI and digital marketing come together to increase the capacity of marketers and developers to perform many tasks faster and more proficiently.
So, it's no wonder that Artificial Intelligence is now employed for purposes other than market analysis and research. It can classify and categorize data more quickly than human-controlled market research agencies and doesn't use static methods to collect data.
Here are several ways you can use that to your advantage:
1. AI Boosts SEO Traffic and Rankings
Google processes billions of web searches daily, 15% of which are entirely original. It's common for people to use extended phrases that are more conversational since they require a specific solution to their question. In this case, Google processes the search, evaluates its importance, and provides precise results using BERT and RankBrain, two artificial algorithms.
Artificial intelligence assists organizations in boosting rankings and traffic and providing accurate and pertinent results for users. Google has stepped up its efforts with intelligent outcomes such as rich snippets that offer quick responses to inquiries without requiring the user to navigate any further.
2. AI Innovates Content Marketing Strategies
AI can empower your content marketing strategies in several ways. For starters, it can help digital marketers make better sense of online data, accelerate content creation, improve content strategy, etc.
ML and AI are assisting browsers to incorporate more visual content now. Search engines can now process voice instructions to process inquiries and interpret them since they have a clear comprehension of languages.
That motivates firms to develop a strong content marketing strategy compatible with voice search and visual content. The marketing companies additionally provide several BI analytics solutions like Exago, Power BI, Sisense, Logi Analytics, IntentSoft, and others that employ ML to gather reliable data for the comprehension of consumer behavior.
Social Thrive is a company that creates it's content unique to our client's real-time needs but having a bot do some of the heavy lifting wouldn't be so bad 😉
3. AI increases Productivity and Data Efficiency.
Being resourceful and maximizing outcomes from digital marketing has become more challenging now than ever. Today's internet is so overloaded that it is exceptionally tricky to evaluate the search trends that increase sales. The issue is still present with marketing efforts and other initiatives. AI offers enormous opportunities and potential for digital marketers to acquire a strategic advantage over competitors in this scenario. Business and marketing leaders improve their efficiency and strategies by utilizing various AI tools, such as HubSpot, Zoha, and Linda.
The true potential of real-time data for digital marketing is revealed by artificial intelligence. The AI-powered advanced analytics package offers reporting paradigms, infrastructure, and a variety of technologies.
Additionally, there are AI-powered and automated SEO strategies, such as cluster analysis, that let marketers combine goods and categorize them – allowing them to review their landing pages and websites to organize them effectively. These categorized contents will appear on a higher ranking in search results because search engines perceive them with a higher value.
Will AI Takeover SEO and Digital Marketing in the Future?
Don't worry. Robots will never be able to replace humans. However, we'll witness significant developments in AI that will help us better comprehend available information and use it to create targeted digital marketing campaigns.
Cutting-edge tools and services are emerging across marketing functions to help improve customer experience and make it easier than ever for SEO managers and content developers to fulfill their duties.
Machine learning and artificial intelligence are efficient and flexible enough for SEO and digital marketing. They aid in accomplishing corporate objectives, including engagement and conversion rates. The significant benefit is that it will assist in building a loyal customer base. Artificial intelligence is the future's SEO. With it, a strong SEO strategy that will draw attention to the website can be developed. 
Why Incorporate AI in your SEO and Digital Marketing Strategy?
As you can see, AI has a lot to offer in the realm of SEO and digital marketing at large. It can help marketers optimize their sites and achieve the desired goals for their SEO plans. 
Artificial Intelligence is already having a significant impact on Search Engine Optimization. It promises to transform how companies target SEO and agencies assist them in obtaining better results. Early adopters of AI are well-equipped to dominate the SERPs and stay one step ahead of their competitors.
We at Social Thrive aim to prepare businesses for upcoming and anticipated market trends to remain ahead of the competition. Now is your chance to implement a bespoke AI-backed SEO strategy. Let's talk – get in touch with us now if you want to be well-prepared for a transition to the digital world.