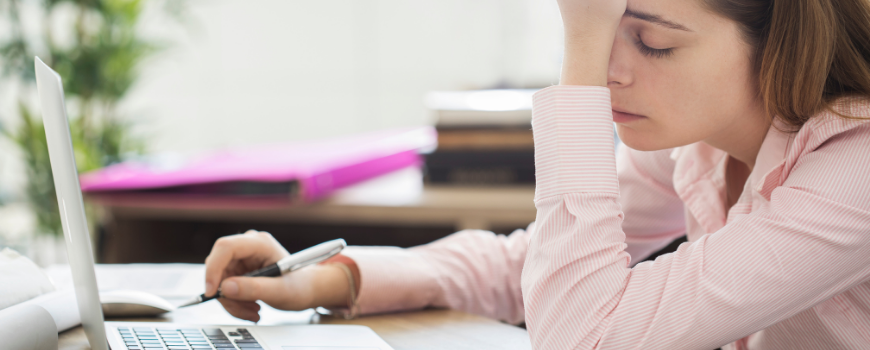 Ad Fatigue – What is it and how to fight it!?
You're so excited that you finally have been given a budget for ad spend (either on Facebook or wherever you've been dying to test out display ads!) After a few days your heart stops because there is a drop-off in the ad performance and you lose confidence in your ad skills. This happens every time you run ads. Have you given up yet?
You may have heard of Ad Fatigue, but if not "AD FATIGUE!" See, now you've heard about it. Don't dismiss your skills in display advertising or the power of great creative just because you've fallen victim. We're going to show you how to implement some measures to fix what us experts call Ad Fatigue.
Let's discuss What Ad Fatigue is
Ad Fatigue is what happens when your target audience has been shown your ad too many times and your CTR (click-through-rate) falls while the frequency your ad being shown keeps increasing. It makes you think your ad is starting to flail and you definitely don't want your stats to suffer before you show your boss.
This happens for a few reasons. The first being that users are shown your ad a lot. Just about every time they sign on to Facebook. Not to mention your ad is up against photos and fun statuses in their news feed. So, in the end, people are accustomed to your image and just stop clicking.
How to fight Fatigue?
Creative rotation! Change up your creative and stop users from being desensitized to your efforts. As soon as it begins to drop, don't be afraid to throw up a different version. Pay attention to using different colors and try not to put any text on your creative. As you already know, creative should be eye-catching whether small or in a bigger layout. This also means, keep it simple. The busier the image the worse it does, but it's all about testing and what you see for yourself.
Rotation also includes demographics, so if you have multiple demos to work with changes them out. This has become much easier to accomplish on Facebook with the improvements to the Ad Manager area. Finally, you should rotate your creative weekly or bi-weekly.
If you have any questions or comments, or want to walk through some ad creation with Social Drive just let us know. Write a comment or witty joke below – or drop us a line via email.