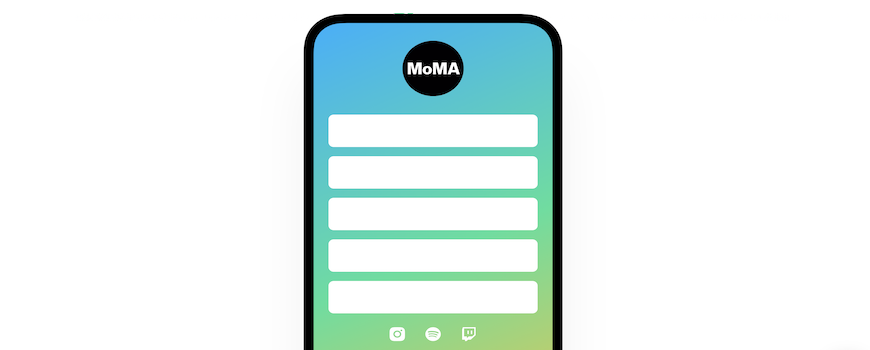 Linktree Features
When using social media, you create and come across a lot of content. And we mean alottttt of content. The majority of the time content will backlink to your internal website, newsletter, resource page or other potential landing pages. It can sometimes be difficult for social media users and your followers to access the material that you have provided through social media. Why? Does "link in bio" ring a bell? Instagram, for example, doesn't allow you to utilize live links in your posts. Luckily for you, there is a simple solution for consolidating all of your content in one place, and that is Linktree.
Linktree, and others like it, is a free bio link tool used by the world's best brands, creators and influencers. Linktree has many different options and features that can help keep you organized and ensure that the information you are sharing is easily available for the convenience of your followers. In this blog post, we will go over different Linktree options, the pros of using Linktree, and explain why you need Linktree.
Some of your options:
Free, $0
Your first option is the free option that comes at no cost and is great to utilize as a beginner. Signing up for this option will give you the following:
Unlimited links: With the free option you will be able to place as many links to different articles, podcasts, content, company events, etc. as you wish.

Customization: Customize the appearance of your Linktree with a limited number of themes available.

Tracking insights: You will be able to view how many total views and clicks your profile has generated but in the free version not all data is unlocked.

Video content: Embed video and photo content directly to you Linktree.
Pro, $9 (per month)
On top of the perks that come with the beginner options, paying $9 a month may just be worth it with the following perks that you get with the premium version:
Amplification: Amplify your brand with more advanced customizations and themes for a stronger branded landing page. 

Integrations: Powerful integrations that will help your account grow to scale. 

Power your links: Power up your links with features like scheduling, priority links and leap link functionality.

Tracking: Track which countries, cities and channels are generating the most traffic to help your brand measure and improve performance.

Automation and scheduling: helpful features to make your content strategy as lean as possible.
Whether free, premium or one of their other options, "Linktree is a link that you can place in your social media biography to concentrate and organize all of your links which may be created from different social media posts with content." We hope this tip helps you in your journey to great social media marketing!