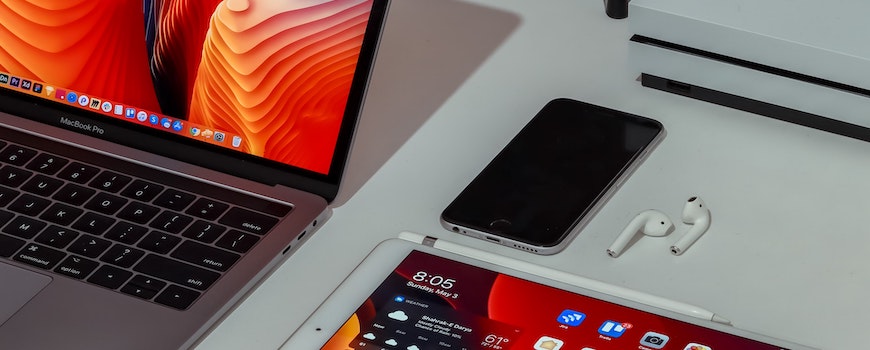 Image Sizes on Social Media Profiles: 2021
As you may know, the world of digital marketing is ever-changing. And as we have said before, image sizes on social media matter.
With technology continuously developing, social platforms evolving, and algorithms progressing, it is important to keep in mind the latest social media specifications. Having the correct image size plays a role in the effectiveness of your social media post. Which is why we are here to help! Below is a guide to ensure you have the latest sizing for your social media profile.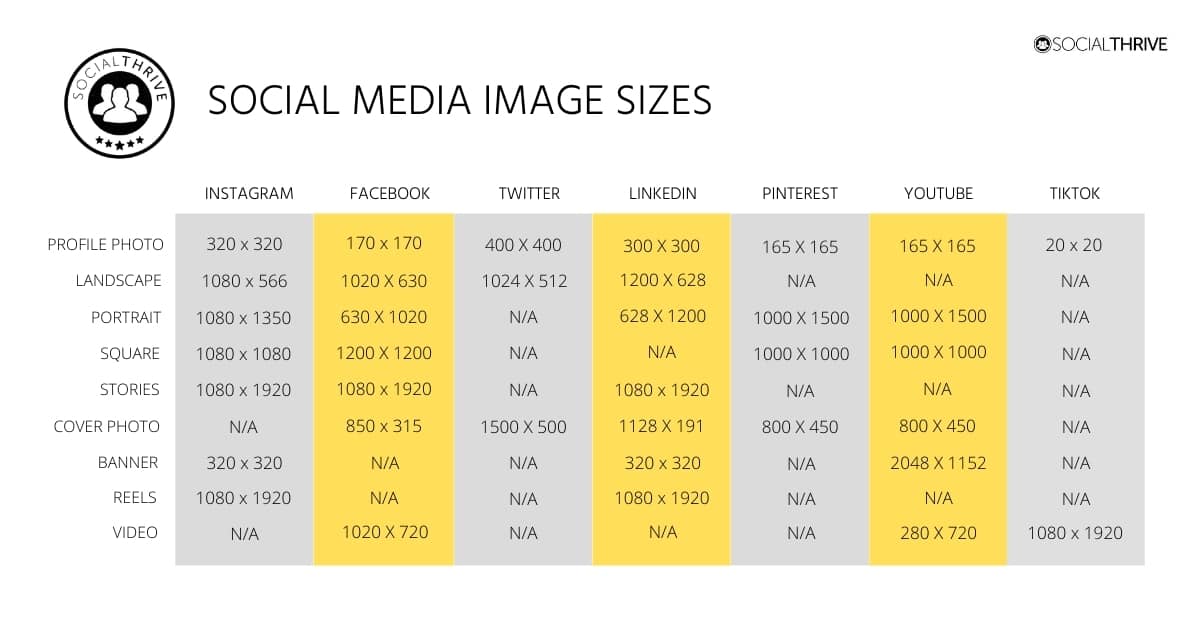 Facebook
Profile Image: 170 x 170 pixels 
Cover Photo: 851 x 315 pixels  
Single Image Recommended: 1200 x 630 pixels 
Single Image Minimum: 600 x 315 pixels 
Multiple Images: 1200 x 1200 pixels  
Panorama or 360 photo: 30,000 pixels in any dimension, and less than 135,000,000 in total size. 
Event Image: 1920 x 1080 pixels 
Event Cover Photos: 1200 x 628 pixels
Video Size: 1280 x 720 
Facebook Stories: 1080 x 1920 pixels
Twitter
Profile Image Recommended: 400 x 400 pixels 
Profile Image Minimum: 200 x 200 pixels 
Cover Photo: 1500 x 500 pixels 
Profile Image: 320 x 320 pixels
In Feed Posts:
Landscape: 1080 x 566 pixels
Portrait: 1080 x 1350 pixels
Square: 1080 x 1080 pixels
Carousel: Your first image in the carousel will set the size for the rest of the images within the scroll (so it is important to keep that in mind). You can use landscape, portrait or square images for the carousel, using the sizes above.
Stories: 1080 x 1920 pixels
Highlight Covers Photo: 1080 x 1920 pixels
Reels: Designed to be viewed vertically, full-screen on mobile. Recommend using an aspect ratio of 9:16.
IGTV videos: Vertical with an aspect ratio of 9:16, or a horizontal video with an aspect ratio of 16:9.For vertical video (9:16), the ideal size is 1080px by 1920px.
For horizontal video (16:9), the ideal size is 1920px by 1080px.
IG Live Videos: Again, these videos are meant to be filmed vertically; so keep in mind the 9:16 ratio (size of your screen).
LinkedIn
Company Logo Size: 300 x 300 pixels
Page Cover Image Size: 1128 x 191 pixels
Single Image Posts: 1200 x 628 pixels
Pinterest
Profile Image: 165 x 165 pixels 
Cover Photo Minimum: 800 x 450 pixels 
Square pins: 1000 x 1000 pixels
Recommended size: 1000 x 1500 pixels
Max file size: 20MB
YouTube 
Profile Image: 800 x 800 pixels 
Banner Image Minimum: 2048 x 1152 pixels  
Banner – Minimum area for text + logos without being cut off: 1235 x 338 pixels
Video Size Minimum: 280 x 720 pixels 
Thumbnail size: 1280 x 720 pixels
Tik Tok 
Profile Image Minimum: 20 x 20 pixels 
Video Size: 1080 x 1920
Ideal aspect ratio for videos: 1:1 or 9:16.
While optimal profile picture and cover photo sizes are important, there are still other sizes to keep in mind. Uploading the correct size images and videos for your social posts is also vital. 
Bookmark this page and check back yearly for the most up-to-date image sizes!