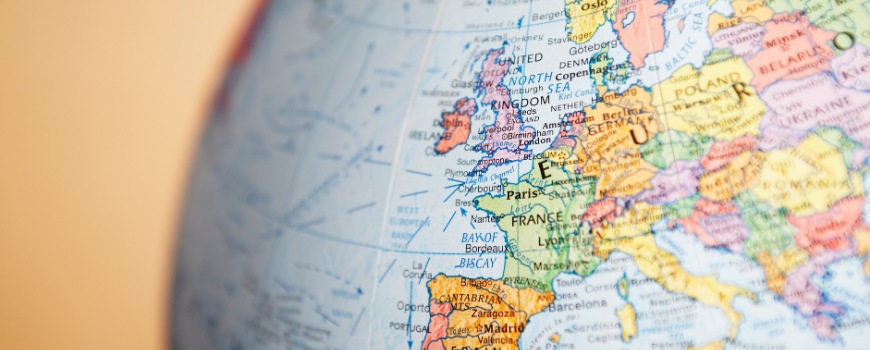 Geo-filtering Between the Lines
Social media has changed the way we communicate with everyone from Grandma Marie to little cousin Kaylie. From Facebook to Pinterest to Instagram, we're on it all. But what about Snapchat? Who uses it and what's a geo-filter? We'll break it down for you.
Snapchat is a messaging app that's all about posting photos and videos. It's THE network right now. Over 70% of Millennials use Snapchat and the figure only continues to grow. One of the defining features of Snapchat are its geo-filters. "What's a geo-filter," you ask? It's a special filter that provides a location (city, business or event) on top of your photo. But did you know that you can create your own filter?
Here's how to make your own Snapchat filter, according to their website:
Visit geofilters.snapchat.com to download your 1080 x 1920 Adobe Illustrator or Photoshop template. Create a design and/or logo to incorporate into your filter and drop it into the template. The design must adhere to Snapchat's guidelines and fit into the template. Snapchat offers two types of filters – business (for businesses and brands) and personal (ex: weddings or graduations).
Set dates and times for your geo-filter to go live. Filters can only be scheduled on an hourly basis (and remember to check your am's and pm's!). The geo-filter can be live for a max of 30 days.
Draw a fence around where you'd like the geo-filter to be visible – you can cover anywhere from 20,000 square feet (minimum) to 5 million square feet (maximum). Keep in mind that the longer your geo-filter is up or the larger the area it covers, the higher the cost may be. Visit Snapchat for more information on pricing details.
Check-out: verify order details and enter credit card info before submitting the order.
Snap away!
Now that your geo-filter is up, you want to take a peek at the analytics. How do you do that? Visit geofilters.snapchat.com and click on your username in the upper right-hand corner, selecting, "My Orders" from the dropdown menu. The analytics (aka metrics) will appear below. The metrics are usually available about 24 hours after the geo-filter has ended. A delay with the metrics listed is possible.
This short video explains the submission process, as well.
Happy Snapping!
Sources:
http://www.firebrandgroup.com/snapchat-geofilters-definitive-guide/