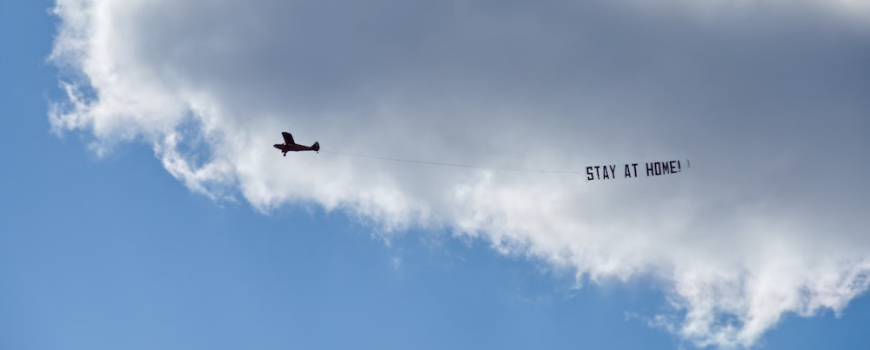 How to Market Your Brand Through a Crisis
It's no secret we are in uncharted territory with the spread of COVID-19. Now more than ever, business owners and consumers alike are taking a hard look at the way they used to live and operate in their day to day. While so much of life as we knew it has halted, you may be wondering how to appropriately market your brand through a crisis?
Let's discuss the ways in which you can remain helpful and positive:
Allow for Questions
In uncertain times there will be a lot of questions. It's no secret people always find comfort in those who take the time to hear their questions and supply them with answers. Is your business is equipped to handle any questions your customers have? You can do this by training your Customer Support staff in areas you believe need the most attention. It's also so important that answers are consistent across the board. Having all of your team on the same page will ensure uniformity and less room for confusion between consumers.  How important is Customer Service? 33% of Americans say they'll consider switching companies after just a single instance of poor service. If you are able to remain open, honest, and helpful your brand will retain business.
Accommodate As Much As Possible
In a crisis or a situation that shakes people from their norm, there is nothing more important that accommodating their requests (within boundaries). Sometimes something as small as a 10% discount or coupon code can really make someone's day and gain a sale you wouldn't have otherwise had. If you are a brick and mortar location, try onboarding products online for an ecommerce approach to supplement sales for the time being. If the thought of have an ecommerce site is daunting, keep in mind the additional platforms such as Amazon and E bay, to ensure you are accessible online to some degree. The best part about migrating your merchandise to an online platform is that you never have to close! The number one reason people shop online is that they're able to stop at all hours of the day. There are so many ways to ensure your consumers feel taken care of when times are hard. Get creative!
Transparency is Key
As we've discussed in the past, personalization is king. Consumers want to learn more and more about the character behind the brand. Talk to your audience as if they are all close friends. Let them know how your business is being affected and how that can potentially affect them. If your business has no plans to change during the crisis or has plans for huge changes, let your loyal customers know. 87% of consumers surveyed say that personally relevant branded content positively influences how they feel about a brand. Sharing is expected these days, don't let your brand be left behind with your audience hearing crickets.
Be a Helping Hand
Become a resource. This is a great way to ensure your brand is useful in the chaos a crisis can bring. Survey how you can help and give your audience the resources they need most. If a consumer remembers how dependable you were in trying times, they will be sure to remember you when everything is back to normal.
Your Message Matters
Communication is so important in scary times. It is crucial to remember the importance of a relevant, meaningful message than to post just for the sake of posting.  Consumers invested in your brand want to hear from you. Any way you can make life feel normal in abnormal times will make a difference. Have the owner of the company address your audience directly with a mission statement about moving forward. Have different staff members give updates and even share personal stories of how they're coping. Include tips and tricks of how your audience can pass the time in a productive manner. Consider what customers need and want to hear from your organization to best help your brand while dodging potential risks. If you can make your consumers feel not so alone you will create a sense of community and gain reputability.
Feel Good, Feels Good
You can never go wrong with a feel good story especially when times seem a little daunting. The most comforting part of any crisis is that there are always people willing to help. Sometimes, it's great to break up consumers' news feed by reminding them there is always help around the corner. Highlight local heroes that are doing amazing things to help out around the community, highlight ways people have donated their time or funds to help out local businesses/shelters. Put a smile on someone's face. It's a great reason to be top of mind.
While we find ourselves in unprecedented times now, there are always positive ways your company can make the situation a little brighter. If your brand is remembered for being the calm in the storm, it will take you far with consumers; long after the situation has resolved itself. There are appropriate ways to market your brand through a crisis and Social Thrive is always here to help. Please contact us if we can assist you in any way.