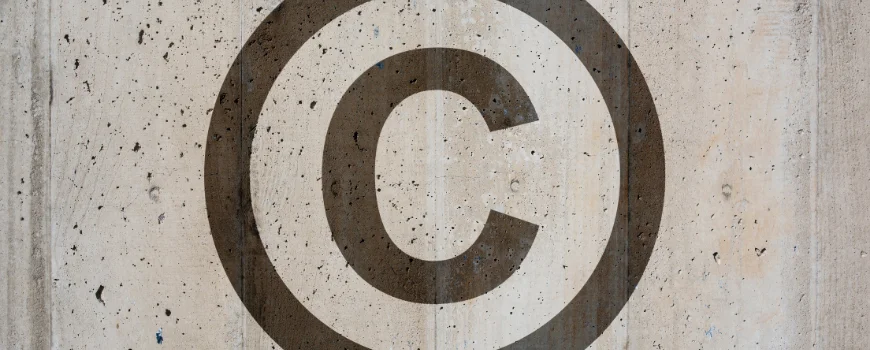 Social Media Legal Matters and Copyright Questions Answered
We can all agree that Social Media channels are among the most informal spaces for users and marketers. With that comes a much more relaxed attitude about certain things, including Copyright, Trademarks, and other legalities. We often receive questions from clients regarding these topics and so we decided to lay it out on our blog.
Often times clients confuse what's OK for individual users to post on Social and what's LEGAL for business to post.
There really is no right answer, and we are not lawyers, but we can offer up some best practices and rules of thumb to help keep you on the safer side. Any look on Google for "answers" (because well it's 2017 :P), most "answers" you see are very confusing and far more complex and in-depth than most marketers and business owners expect or would like. Here are the top three concerns we often talk about with clients:
Trademarking Logos

Stock photos

Music
Trademark
Trademark laws typically cover anything that might be used to identify a company, so of course, most logos are created entirely for this reason, which means logos are generally protected under Trademark Laws. You might ask why larger companies don't use the TM or R symbols across their platforms and the answer is simple, a large company known by millions is not going to have as many people trying to steal their logo or use their logo in an inappropriate way. For much smaller companies that may not be the case which is why our research leads us to one thing: be proactive, adding the TM or R symbol to your logo is a great way to help prevent others from using your logo.
Photos
"If it's on the internet it's fair game." We hear this a lot. While in many cases using images you don't own on Facebook is common, given credit to the owner of the image is always recommended. Anytime you are using someone else's image you are using property that THEY own, not you. However, DO NOT, in any case, use any image you don't own on a business website. Even with giving the owner credit, this could get you in big trouble. Be sure to purchase or get written consent before publishing images on your website. The biggest distinction is to think of it this way: if you're using someone's creative property to sell or make money (whether in an ad or on your website (a place of business), and the person can sue you. Unless there is a Creative Commons License stamped on the image, it is royalty-free, or you have paid for a stock image, you do not have rights to those images.
If asking for permission or buying the image is not an option, there are plenty of great FREE stock photo websites.  One royalty free website we can confidently recommend is Unsplash. Facebook also has a massive stock library of photos free for you to use if you are advertising on their platform. *OR* be original and create your own custom images. It's the best way to 100% avoid any issues with Copyright laws and is the best way to personalize your brand!
Music
Another common concern we hear about is using or creating videos with music. Facebook is going to much greater lengths to control what videos are put out on Facebook and many of you have probably run into this in the past with YouTube already. If you try to create a Facebook Live video and Facebook bots hear copyrighted music they will stop your video immediately.
Just like images you use on your pages, you must have rights to the music you use. Ways to avoid running into an issue like this would be by getting your music through websites such as https://audiojungle.net/ or the YouTube music library if you're on YouTube. It might not be as great as your favorite Beyoncé single but in the long term, it can prevent any potential lawsuits.
While this topic is complex and ever-evolving, we believe some of the best practices we listed above will help you to steer clear of any legal troubles you could come across. Knowledge is power, here is a link from the government to learn more about copyright and copyright laws. If you have further questions about topics we didn't cover in this blog, just reach out to us!