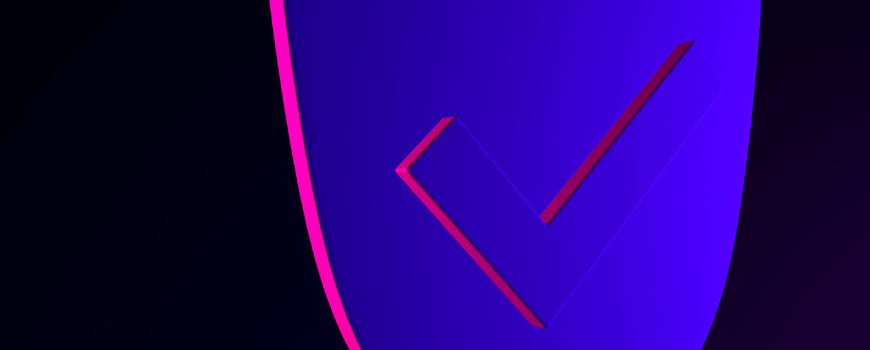 Your Quick Guide To Getting Verified on Instagram, Facebook, X + More
It's not easy to get noticed in the sea of content that is social media. Verification is one method that can help marketers, companies, and individuals get noticed in the sea of content that is social media. One of the initial steps in creating an effective digital marketing strategy is to get social media verified.
Whether they're personal or professional, it's crucial to have that little blue checkmark next to your profile name on all of your social media accounts.
Though it may be difficult and time-consuming, verifying your social media accounts is well worth the effort because their immediate social proof is invaluable for building connections and gaining visibility in your field.
If you want to get verified on social media, here is everything you need to know.
Why Get Verified?
Verifying your social media profiles can open up a world of opportunities for you. The blue checkmark indicates that you are an authentic representative of that institution and not an imposter. This vote of confidence tells the world that you're somebody to listen to, someone whose voice matters.
When using the same search terms, verified accounts always appear higher in the results. You can reach more people and get more interaction with your comments and posts because they will appear above those of unverified accounts.
Prior research has shown that verified Instagram accounts have a 30% higher engagement rate than their regular counterparts.
Everyone serious about developing their company or brand wants that coveted blue badge. It's not always easy to get verified. Only 3.26% of Instagram accounts with more than 1,000 followers have passed Instagram's verification check.
In addition, 73.4% of verified accounts have over a million followers, while only 0.87% are among accounts with fewer than 5,000 followers.
How To Get Verified On Social Media?
Here are ways to get verified on different social media platforms.
YouTube
If a channel is verified on YouTube, it's the official channel of a creator, artist, company, or public figure. Obtaining verification on YouTube necessitates fulfilling a few stipulations:
To be eligible to apply for verification, your channel must reach 100,000 subscribers.
Your channel must be authentic. It has to represent the real creator, brand, or entity. When reviewing your verification, YouTube will check multiple items to help verify your identity, like the age of your channel. They may ask for additional documentation or more information.
Your channel must be complete. It must be public, contain a channel banner, description, and profile picture.
You must be active on YouTube and have content.
Have a channel that abides by YouTube's rules and regulations.
Sometimes YouTube may also proactively verify channels with less than 100,000 subscribers if they are well-known outside of YouTube.
X (formerly known as Twitter)
There have been a lot of changes since we have said goodbye to our favorite blue bird. This includes how you can obtain the coveted blue check mark on X.
First and foremost, you must have an active subscription to X Premium, which costs $8/month. As of April 2023, X started to remove their legacy verification program and remove checkmarks for those who do not meet the new criteria.
In addition to subscribing to X Premium, your account needs to meet the following criteria:
It needs to be complete. It must have a display name and profile picture.
It needs to be active. It must be active in the past 30 days to subscribe to X Premium.
It needs to be secure. It must have a confirmed phone number associated with the account.
It cannot be deceptive. It must have no recent changes to your profile picture, display name, or handle. It can have no signs of being misleading, deceptive, or of engaging in platform manipulation and spam.
Your X account must stay in good standing with the verification rules and your checkmark can be removed at any time if X deems a rule has been violated. This includes temporarily removing your checkmark for changing your profile photo, display name, or handle. We recommend you pick the perfect picture and make sure you're happy with your display name and handle before submitting your profile for review!
Instagram
Instagram is highly selective when verifying accounts, considering a wide range of factors before deciding whether or not an account is in the public's interest and meets verification criteria. Because Instagram values its user base, it takes great care to ensure that users can quickly and easily locate the profiles that pique their interest.
To submit your Instagram account for verification:
You must be logged into the account for which you are requesting the verified badge, for security reasons.
Tap in the top right, then tap "Settings and Privacy". Scroll down to "For Professionals" and click "Account type and tools". Under "Tools", select "Request verification".
Enter your full legal name and provide the required forms of identification (ex. government issued photo ID or official business documents).
As soon as the form is complete, click the Send button.
A few things to keep in mind:
Submitting a request does not guarantee your account will be verified.
If you submit multiple requests for a verified badge before receiving a decision it will cancel your application.
Once your account has been verified, you cannot change the username on your account.
There is a subscription fee for being verified on Instagram. It is $11.99/month for desktop and $14.99/month in the app.
If you verify your account on Instagram, it will not verify your account on Facebook.
Don't use false or misleading information on your verification application. It will result in you losing your badge and Instagram will disable your account.
When Instagram has finished reviewing your request, you will be notified whether your account has been verified. A similar 30-day waiting period applies here if your initial request is denied.
Facebook
If you have a Facebook verified badge, this means that Facebook has confirmed that the profile is the authentic presence of the individual, public figure, or brand.
There are two options for getting verified on Meta (Facebook + Instagram). The first option is through Meta Verified, which is a paid subscription. This costs $11.99/month.
You must meet the following requirements to subscribe your profile to Meta Verified.
Must be 18 years old.
Your profile must meet minimum activity requirements, like prior posting history.
Your profile must have your full name and has a profile picture that clearly shows your face.
A valid government issued ID with a photo that shows your face clearly and matches your profile name.
You must have two factor authentication enabled on your profile.
You must follow Meta's Terms of Services and Community Standards.
If you are not subscribed to Meta Verified, you can still receive a verification badge. Facebook takes into account a number of factors when evaluating Facebook pages for the verified badge.
Your profile must follow Meta's Terms of Services and Community Standards.
Your profile needs to be authentic. You must be a real person, registered business or entity.
You must be unique. Your or your business must have only one page. There are exceptions for language-specific pages and profiles. General interest Pages and profiles will not be verified.
Your profile needs to be complete. Your About section, Page, and profile photo must be complete. You need at least one post.
Your profile needs to be notable. You must be a well-known, often searched person, brand, or entity. It is ideal to be featured in numerous news sources that are not considered paid or promotional content.
Just like Instagram, you will be notified whether your account has been verified. A similar 30-day waiting period applies here if your initial request is denied.
TikTok
TikTok is no longer the new kid on the block. In the beginning, there was no way to apply or pay for verification on this platform. Now, that has changed!
TikTok takes a number of factors into account when a profile applies for verification. Here are a few account requirements:
You must have logged in your account within the past 6 months.
You must be a real person, real business or real entity. Only one verification per business or person except for language-specific accounts.
If you are a business, institution, or entity, your email domain must represent your business during the verification approval process (ex. @tiktok.com).
Your account must be public and have a completed profile with a bio, name, profile photo, and at least one video.
Your profile needs to be notable. You must be a well-known, often searched person, brand, or entity. It is ideal to be featured in numerous news sources that are not considered paid or promotional content.
You must have multi-factor authentication with a verified email.
Follow these steps to apply for verification on TikTok:
In the TikTok app, tap Profile at the bottom.
Tap the Menu button at the top.
Tap Settings and privacy.
Tap Manage account, then tap Verification.

If you're registered as a Business Account, then you can only apply for Business Verification.
If you're registered as a Personal Account, then you can apply for Personal and Institutional Verifications.

Follow the steps in the app to submit a verification request.
Verification is free on TikTok. Just like the other channels mentioned, TikTok can still remove your badge even after you've been verified. Be sure to stay in good standing with their Community Guidelines and Terms of Service to keep your checkmark!
Conclusion
Acquiring social media verification is not a simple task. And not all social media platforms allow it; Reddit, for instance, does not verify user accounts. However, if you follow all of the advice above, your social media accounts will soon be successfully verified, making you the envy of your friends and a valuable resource for new followers.
If you have been rejected when attempting social media verification, try adhering more closely to the platform's requirements. Once you've checked off every box, resubmit your request. And, because the badges are coveted, do ensure you enable 2FA (two-factor authentication) and additional security measures to ensure no one can hack your account.