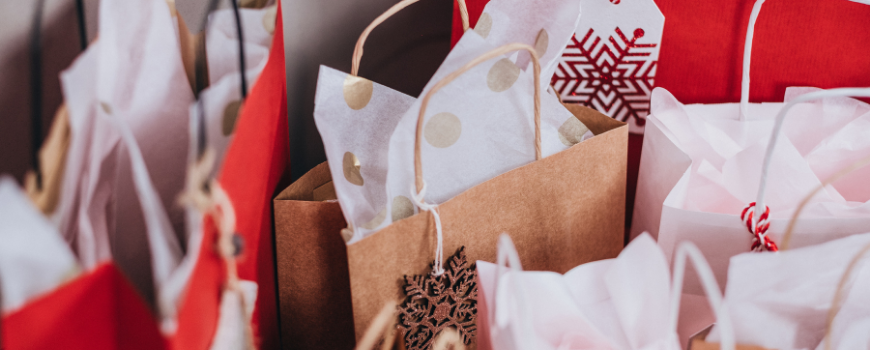 Black Friday vs. Cyber Monday: Your Holiday Marketing Plan
The Holiday shopping season has kicked off! Advertising around Black Friday and special on-line deals for Cyber Monday have already hit the airways. The National Retailers Association expects consumer spending to increase by 4.1% over last year and now is the time to take action for your business to have a successful holiday season!
Last year saw a substantial increase in money being spent on-line on Black Friday with foot traffic in-stores down 2%. in 2017, overall dollars spent was up from the previous year. More money was spent on Cyber Monday in 2017 ($6.59 billion) than the $5.3 billion rung in on Black Friday indicates that retailers have to be prepared for both on-line and in-store sales this entire season. Last year, major retailers opted for steady on-line ads throughout the holiday season with spiked spending around Thanksgiving and Christmas on other media outlets. Here's how you can prepare your business with a plan for the holidays.
Holiday Marketing Plan
Have an active on-line ad campaign strategy. Retailers should have a plan mapped from mid-November (pre-holiday sales) to early January (closeout sales). Depending on the size of your operation and where your customers are located, a targeted on-line campaign can help increase website traffic and sale conversions.
Ensure your website is mobile-responsive.  More than 46% of total on-line holiday sales in 2017 was done on mobile devices – so your site has to be prepared for them!
Utilize email to reach your current customers early and often! A holiday email campaign can be an effective tool to drive customers to your website or location. It is also less costly to drive your current customer base than spending money on ads to acquire new customers.
Optimize your social media channels. Ensure that you are encouraging customers to check out your website, highlight sales and specials with enticing social media posts.
Update your website with keywords. Search engines will be crawling websites for terms that shoppers will be "looking" for over 45 days in advance. Update your website terminology, create "teasers" about what's coming for the holidays and create content that will support your email, social media and ad campaigns.
Need help with a social media strategy for your business? Social Thrive can help you!