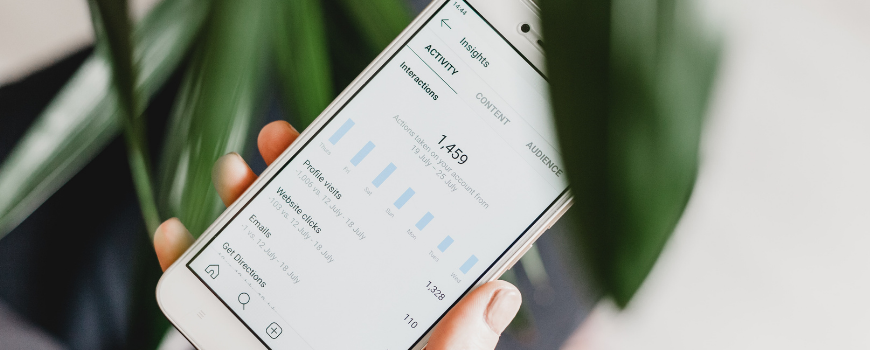 How to Skyrocket Engagement with Instagram Stories
In August of 2016 Instagram stories launched, ensuring 15 second clips were no longer just a Snapchat feature. Now, in 2020, more and more brands and personal accounts alike are taking to Instagram stories to share snippets of their products, their process, answer FAQs and more.
While stories are a great way for a brand to showcase its personality and reach consumers on a personal level, they are also a major tool in growing engagement and reach. 500 million users now use Instagram stories every day. That is some serious traffic!
We've put together a list of ways we can work with you to create Instagram stories that will spike your engagement:
Use Interactive Content
With nearly 1 billion monthly active uses on Instagram, businesses need to ensure their content stands out. With features like quizzes and questions on Instagram stories, consumers can get involved with their favorite brands. These tools can also be a great asset in getting to know your audience better. Getting interactive is easy! Simply asking what your audience's favorite products are or setting up a poll can make all the difference in engagement.
Showcase Personality
Consumers want to get to know the personality behind their favorite brands. Through Instagram stories and the live feature, consumers are able to see a first-hand look into different aspects of your company. A day in the life of an employee or how a particular department operates, are great ways for consumers to feel closer to your brand and showcase your company's personality. Once consumers feel they know a brand on a personal level, trust is built. Statistics show that 8 in 10 US consumers (82%) say they will continue to buy a brand they trust
Shoppable Stories/Swipe Up
With Instagram stories, businesses are able to showcase and link specific products. With one click, the consumer is directed to the product page making it easier than ever to purchase a product. Did you know 59% of brands link Instagram Stories to a shoppable page? After a page has reached 10,000 likes, the swipe up feature makes it as easy as possible to link to the site page in reference. Studies show 15%–25% of people swipe up on a link in branded Stories.
Promote Feed Posts
Engagement on posts can be hard to convert. With algorithms frequently changing, and newsfeeds being updated constantly, it can be easy for a post on your feed to be missed. It's simple to direct consumers to a post on your feed that needs more likes or conversions through stories. You can add text, GIFs and design to draw attention to the post and add a call to action.
Takeovers
Influencer marketing is all the rage right now. The only thing consumers love more than seeing their favorite influencers and celebs endorsing their favorite brand, is learning of a new brand through influencers. 71% of marketers believe that ambassadorships are the most effective form of marketing.
Now that you're ready to watch your engagement soar, let's get those stories rolling. Contact Social Thrive today!