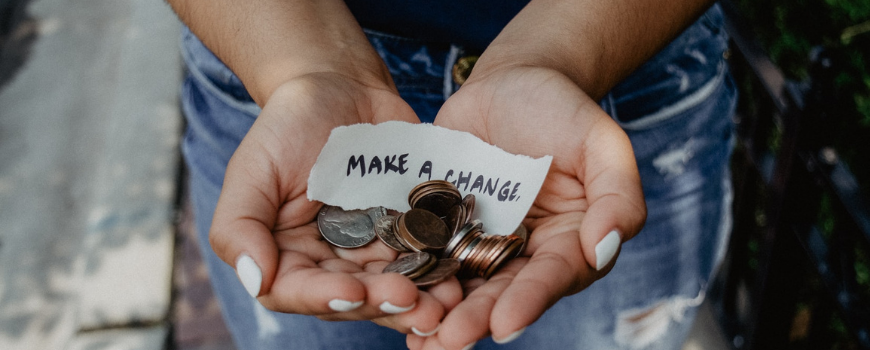 Deck the Hall with these 2020 Holiday Marketing Ideas
With the holidays right around the corner, now is as good a time as ever to start thinking about your 2020 holiday marketing strategy. 
With the past year being an unusual one, to say the least, it is important to switch up your marketing campaigns in order to better target your consumers during this unprecedented time. 
While we may have no idea what will happen in the world in a week from now, or a month from now, one thing we can all look forward to is the joy of giving and receiving gifts and the cheer that comes with the holiday season. 
So, how exactly should you approach holiday marketing campaigns this year? We've got you covered! 
Embrace Personalized Advertising 
During a time when we are all just trying to make it to tomorrow, it feels nice to be remembered! The same is true with online marketing. According to a Digital Marketer Study by Cagemini, 60% of shoppers say they find it appealing when an online store remembers their personal payment information to speed up a purchase. This is important to keep in mind, especially if you have an ecommerce business. Auto-populating customers' information at check-out is a small and simple step you can take that could help increase your sales. 
Social Media Marketing is another way to embrace personalized advertising, and one of our favorites! Engaging with your consumers and potential customers through your social media networks is an easy way to continue conversation and drive conversions. By taking that step to interact with your customers on social media, you are staying at the forefront of their minds and showing you care! This leads to highly rated customer service reviews and brand loyalty. 
Partner with Local Businesses 
Supporting small local businesses shouldn't be advertised just one day a year! While our economy continues to struggle and small business owners strive to stay afloat, now is a vital time to shop local. 
It is no surprise that working together with another business can heighten your brand awareness and drive more traffic. For example, look at Starbucks x Spotify, Kanye x Adidas, Nike x Apple or UNICEF x Target, to name a few. These campaigns worked by creating a collaboration between two brands that could successfully highlight one another (after all, who doesn't like to listen to music while getting their coffee? Or run in their new kicks while listening with their AirPods?). 
These types of co-marketing campaigns can be especially useful during these trying times. This season, consider partnering with your local restaurant, salon, grocery store, etc. to bring your community together and generate more business for your neighborhood. Here in Boston, we have more than 40,000 small businesses! And it goes without saying that we would like to keep it that way (and then some). Below are some co-marketing ideas to help guide you this holiday. 
Get Social 
There is no doubt that some major events have happened over the past year. Between the global pandemic, infamous presidential election, the BLM movement, women's fight for equality, and more, this year has shown us the importance of an online presence and just how far social posts can go in activating change. That being said, there is still a long way to go, which is why this year we encourage you to use your social media presence for a good cause. Whether it be donating to a fund, signing petitions, or providing services to those in need, you can use your social voice to help connect with your community while showing you care, and increasing brand awareness. Now more than ever consumers shop where they align with a brand's social responsibility and ideals — don't be afraid to support a cause. This holiday, consider using your platforms to campaign for a change by donating to one of the following causes (and perhaps even encouraging your followers to do so as well).  
We hope this helps give you the boost and inspiration you need to start your 2020 holiday marketing campaigns. And while you're at it, gift yourself something, too, for making it through this crazy year!