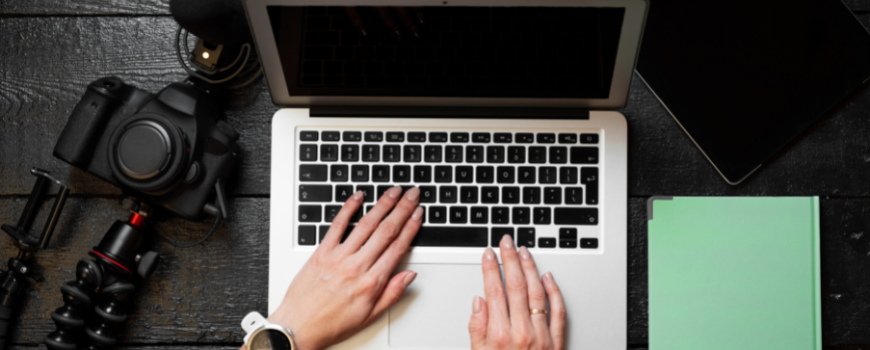 Editing Video on Canva
From its inception, Canva has burst onto the content creation scene as a powerhouse editing tool, image and sound database, and formatting guide for creating online graphic posts and imagery. Launched in January of 2013, in its first year, Canva had already gained over 750,000 users. Focused on making editing accessible to all, Canva leads the way in addressing the increasing inaccessibility of premium editing tools, circumnavigating the need for formal education or training to be able to create compelling content.
Canva has created streamlined workflows and compiled pools of tools and resources to help content creators quickly, and with high quality, push out relevant content. In December 2019, just as video content was truly ingraining itself in the daily viewer-experience, Canva released their video editing capabilities, allowing for simple and quick editing with no previous video/filmmaking experience needed. The platform's continual advancement now offers video templates, access to a stock content library with videos, music, etc.
With the rise in virtual interaction, remote learning and work, and other online educational experiences, Canva's Video Editing Suite has come just in time to provide users with up-to-date functionality and capabilities that allow them to keep up in an ever-advancing realm of content production. 
Canva's Video Editing Suite provides users with a scene-focused interface, allowing content creators to easily break down video chunks into easy-to-manage pieces, as well as manage multiple audio tracks, trim scenes, and use in-editor video previews to review work and/or reverse changes.
The Suite also offers templates for video, basing creation on the user's end goals in order to simplify the process and workflow for users. Creators composing Instagram Reels, for example, are designing and editing in a different format than creators making TikTok videos.
Creating an interface virtually identical to that of Canva's Static Image Editing Suite, the company has created a video editing experience that previous users can quickly transition over to, and that new users are able to begin mastering with simplicity and confidence in what they produce.
Whether creating for B2B or B2C markets, Canva provides users with synchronous brand presentation and high-quality features that maintain pace and quality with the rising tide of video presentation options, across platforms, for general consumers and high-yield organizations alike. To learn more about Canva's free video editor, visit their website here!
Tell us about your video editing experiences in the comments section below! Do you use Canva for video editing? If not, what tools do you use, and how would you describe your experience?