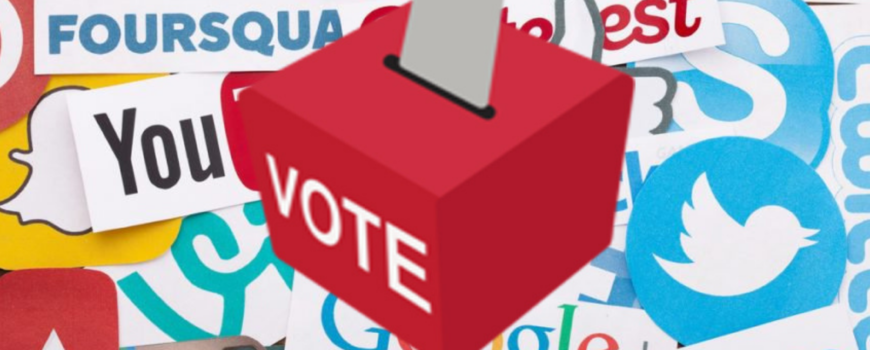 The Power of Digital Marketing on the 2020 Elections
Every election brings different candidates, slogans, and movements to the national stage. We learn about alternative belief systems and party values. The highly anticipated 2020 election is approaching. Citizens are being encouraged to get out and vote. But this time, we've seen that election messaging has come earlier and more frequently than ever before. With the widespread use of information and digital access, citizens are more informed and getting involved; with Gen Z and Millennials leading the charge! In this article, we will explore the impact that digital marketing has on elections and show you how easy it is to get involved in this year's election.
Tech Companies
For instance, one of the biggest industries to have an impact on this year's election marketing is technology companies. From popular social media apps to data analytics firms, every company is being held accountable for information distribution, advertising, and fact-checking. No one wants a redo of the 2016 Cambridge Analytica scandal that misused over 50 million Facebook users' data for election advertising and targeting. The issue of politics and social media led Twitter CEO, Jack Dorsey to remove political advertising from the platform saying, "We've made the decision to stop all political advertising on Twitter globally. We believe political message reach should be earned, not bought."
Political Fact Checking 
Twitter continues to take an active approach towards information transparency and began fact-checking political candidates' tweets this summer. Dorsey said that they based this decision on 5 principles:  
Decrease potential for likely harm
Increase public accountability
Decrease harmful bias & incentives
Increase diverse perspectives
Decrease reliance on content removal
However, Facebook has taken a controversial standpoint with fact-checking in their advertising and said that they will only suspend new political ads from running a week to the election, starting October 27, 2020. 
On the plus, Facebook launched their Voting Information Center that provides information about how to vote by mail, early voting in elections, and even encourages people to sign up to be poll workers. 
Digital Voter Registration 
Similarly, Snapchat has taken an active approach in helping voters register to vote. In the 2018 midterm elections, they partnered with Turbovote to offer in-app voter registration that resulted in 418,000 registered voters. 
With 80% of their user base being under 30, Snapchat is amping up their marketing efforts this election and relaunched their in-app registration that has so far registered over 1,000,000 US Citizens to vote. 
Peter Hamby, the host of Snapchat's "Good Luck America" said "There just simply isn't another tech or media platform that's been as mindful about reaching young voters with credible information and the tools to get involved in this election as Snapchat." 
How to Get Involved in the 2020 Election
As the election approaches, we encourage everyone to go out and vote, both young and old. Everyone's voice deserves to be heard, and you can use your digital platform to spread the word to your community. By tweeting or posting election registration deadlines, accurate candidate information, and polling stands in your area, you are making an impact. To learn more about how to get involved in this election and to register to vote, visit: www.rockthevote.org.