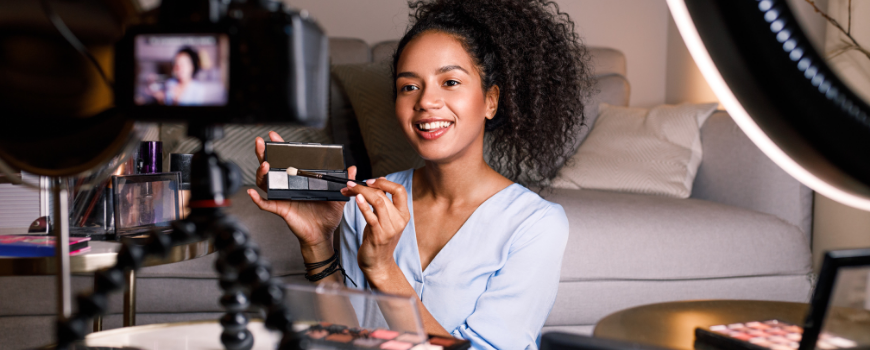 Why You Should be Including Influencer Marketing in Your Marketing Strategy
Today, consumers are feeling inundated with your typical, digital pop up and display ads. What is one way to touch a desensitized consumer? Influencers! Influencers have become wildly successful due to their ability to connect on a personal level and influencer Marketing is one of the fastest growing strategies in digital marketing. Influencers showcase a business's brand, products and services in a way that consumers would want to themselves. In this way, they are building credibility with consumers and reaching the ideal audience for brands.
Recent studies show 49% of consumers depend on Influencer recommendations when making a purchasing decision. Influencers are getting back to the basics by using traditional marketing tactics such as word of mouth, trust and brand loyalty to promote businesses in a non-traditional way. Potential customers leave the experience feeling inspired, eager and sure about the product instead of feeling as if they were sold. 94% of elite marketers now use influencer marketing because it drives 11X more ROI than traditional digital marketing channels.
What exactly is Influencer Marketing?
This type of marketing is the use of the most popular content creators, in any specific industry. Using these experts help increase website traffic, build brand awareness and speak to your audience about your products or services on a more personal level.
Consumers tend to trust recommendations from those they admire like influencers, friends or family more than they trust the businesses that are selling products. Influencers, or Micro-Influencers, have built a devoted following of thousands to tens of thousands of people on their platforms and channels who are like minded and value their opinion. Recommendations and first hand experiences are coming directly from their favorite Influencers can result in a larger, more targeted customer base.
Still on the fence about the whole idea? Here is a list of benefits and key takeaway's of implementing Influencer Marketing into your marketing strategy:
Increase in ROI due to a more targeted audience
Not a costly marketing tactic
Higher conversion as Influencers build brand reputation and trust
Larger reach across multiple channels
Non-traditional, more personal way to promote services
Non pushy way to reach your consumers
Social Thrive is here to help! Contact us today to continue the conversation about how Influencer Marketing can work for you.