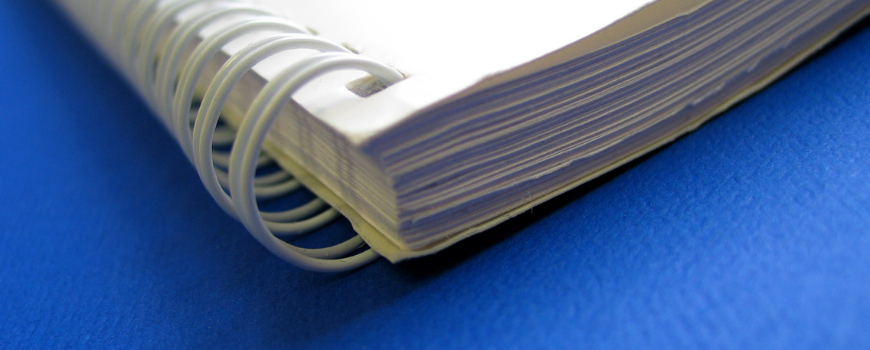 White Papers and Your Business
White papers can help promote and grow your business if well written and used correctly.
First, what is a White Paper? According to Wikipedia:
"A white paper is an authoritative report or guide that informs readers concisely about a complex issue and presents the issuing body's philosophy on the matter. It is meant to help readers understand an issue, solve a problem, or make a decision."
In business, white papers are typically marketing or sales tools used to help educate, persuade or showcase specific products or solutions one company can provide another. White papers can also be used to generate sales for organizations when used as a "lead magnet" on social media, your company website or through targeted web advertising. Beyond these basic guidelines, there are no real rules around what a "white paper" should be called, contain or formatted. There are several options around presenting the information your company may want to provide and CoSchedule has a great how-to guide on White Papers that can also help you break down how to present your information:


If you don't have the talent or bandwidth to create your own white paper, then there are plenty of other companies and contractors out there to help you.
Here are three important tips to keep in mind when authoring a white paper for your business:
Know what your potential customer is looking for
What keywords are your target audience typing into search engines that your company can help with? This is the primary question to answer when generating any content that will be housed on the web – from your website, to social media topics, to white papers. If you are going to help a customer solve a problem they are having – then be sure to title your offering with the terms they are searching for.
Your white paper should address the issue your potential customer is looking for in a factual, non-sales way while establishing your businesses expertise on this topic.
Have a strategy for the white paper
Now that you have written one, how are you going to utilize and promote your white paper (or case study or guide or whatever you want to call it) to help your business grow? Develop a strategy to promote its content around your website, social media feeds, blog postings, company newsletter or any other marketing and sales channel that will help reach your potential customer.
After someone has requested your white paper, establish a follow-up plan of who and how you are going to reach out to them with emails, newsletters or phone calls.
Provide Content in Exchange for Information
Grow your potential customer database and gain insight into who your potential audience is by asking specific demographic information as a part of receiving the information you are going to share (name, company, title, revenue etc). This will continue to help refine or reinforce who your customer base is for the white paper you have written.
With today's technology, any business can write and utilize a white paper to help grow their business. Contact Social Thrive today to see how we can help you put your next white paper to work for your company.