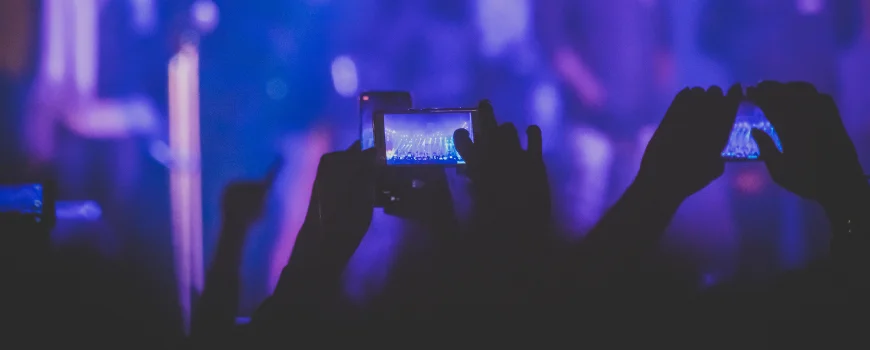 What's the Deal with Instagram's Business Music Library?
Do you want more views on your reels? One way to do this is by adding popular songs to the reel or video. This should help increase your visibility as more Instagram users find out about you.
Audio plays a huge role in the success of IG reels. And since video content is quite popular these days, you can use it to share your work, values, BTS content, events, etc., framed with the right music to bring it to a whole new audience.
Choose an enticing soundtrack that hooks viewers and makes them stick around. This can mean the difference between having very few views and reels that go viral.
However, when you have a creator or business account, Instagram limits your access to trending songs. So, where can you find the right tunes for your reels as a business owner?
Read on for answers.
What's the Deal with Instagram's Business Music Library?
Has Instagram been showing you some odd music lately? Unfortunately, you are not alone, as more and more users complain about not being able to find a good music library. Nothing is more disappointing than wanting to boost the mood with some music on a reel you worked so hard on, only to find out that the track is unavailable in your region.
If you have a business account and cannot figure out why Instagram music has become so limited, it is essential to understand why this is happening. Unless you shift to a personal account, your music access may remain limited due to copyright issues.
Here is why you have been noticing some annoying changes in Instagram's music:
Copyright Problems
Instagram business accounts have trouble accessing music because recording artists fail to provide copyrights.
Using another artist's music without permission is against the law because Instagram limits music access for business accounts.
Geographical Location
Which part of the world you live in is also a contributing factor to why Instagram limits music for your business account.
Some producers and record companies have limited business accounts from accessing their music. Hence, Instagram doesn't have the right to that specific music for certain locations.
How to Get Access to Limited Music
Now that you understand why you have limited access to music on Instagram, let's learn how to solve the problem.
Here are some solutions that will help you gain back your access and enjoy unlimited music options on your favorite platform:
Change Your Profile
One of the easiest ways to access unlimited music is by switching up their profile. If you have a business account where you cannot access music, you can switch to a personal account and gain access to the kind of music you like.
Switching to a creator account allows you to use business features while allowing you to use the music of your choice in the reels you make.
Follow these steps to change your account:
Open the Instagram app and click on your profile
Go on the menu icon and go to Settings
Click the Account option
You will find the Switch Account option towards the bottom of the screen
Switch to a personal or creator account
Log out of Instagram
Log in again and access the music you like
If your access to music is still limited, try reinstalling the application after switching your account.
2. Saving Your Music
If you still cannot find good music after switching your account, try saving music to your Instagram. This means that whenever you find a music track you like on another business's or creator's reel, you can save it and use it on your reels or videos whenever you want.
Here is how to save music from other reels:
Find a reel with the kind of music you want
Go on the song title. This can be found towards the bottom of the reel video
Find the Save Audio button and save the music on your library
After saving the music to your Instagram, you can use it whenever you want.
3. Customizing Your Business Page
Another way to gain access to good music is by customizing your page. You want to ensure that the page category is not set to something that sounds business-like.
Customize your page like this:
Go on the Instagram application
Click on your profile
Go to the Edit Profile option
Click on Profile Information and switch your page's category to "Just for Fun."
Check if you have access to more music
Once you have customized your page, wait a couple of hours to see if the music has been updated.
Where to Find Good Music For Your Instagram Reels
You can make your Instagram reels go viral using the right music. In fact, you can jump on the bandwagon and become a part of social media trends or start your own by using popular songs.
However, working with copyrighted songs is another struggle. Here is how to find good music for your reels:
Explore Instagram Music
Look at the stories of those you follow. When you go on the Instagram Music option, the platform will instantly recommend popular songs that are currently trending.
Here is how you can explore music through stories:
Open your Instagram story
Upload a picture or take a random live picture
Click on the music icon
Click on Browse and look at the music available to you
Explore Page
Instagram's Explore page usually contains trending reels other influencers and creators use. Browse through these reels to see the kind of music featured.
TikTok
Loads of trends on Instagram reels have become popular because of TikTok videos, which means that TikTok is a beautiful place to search for trending music.
Access TikTok's Discover page to find which songs are popular and most in demand.
Hashtag Page
When you look for hashtags relevant to your business or the content you post, you can find similar accounts using appropriate music for your reels.
Here is how you can find reels on the hashtag page:
Click on the Explore page
Search for the relevant hashtag. For example, if you are a fashion business, search #fashion
Go on Tags
Conclusion
Music can help a business boost its followers, mainly when used in reels.
Finding limited access to music for your business videos and reels can be disappointing. But as long as you follow these steps, you should be able to access tracks that your audiences will love.