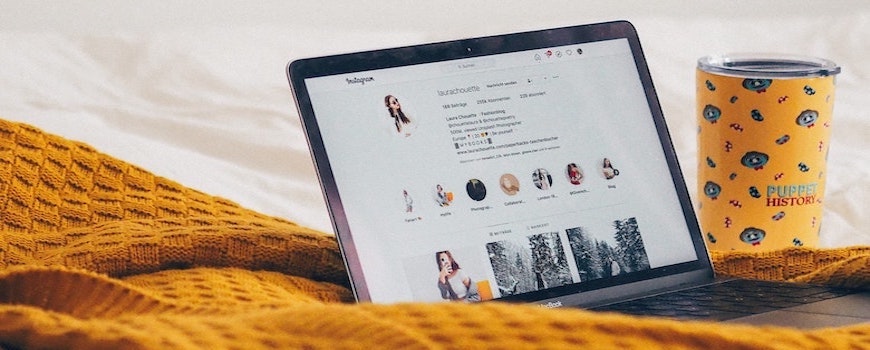 The Power of Influencer Marketing
Looking to take your brand to the next level and grow your business? Try influencer marketing – the perfect way to showcase your business's brand, products and services in a way that consumers can relate to. 
Influencer Marketing has grown tremendously over the past few years. It has now grown to resonate with a wide audience since the last time we touched on this topic in 2019, less than two years ago! What was once a fringe tactic for niche industries is now successfully being used across a multitude of businesses. By creating an influencer marketing campaign, you're able to better connect with your audience as well as build trust for your brand and products. According to a recent study, searches for influencer marketing have grown by 1500% in the past four years! 
Consumers tend to take recommendations from those they trust, whether it be an online influencer, friend, or family member; so, it is really no surprise that influencer marketing is having such a positive impact. In fact, it is estimated that this year, 2021, influencer marketing will be worth $13.8 billion. 
Let's take a look at the benefits of influencer marketing: 
Increase in ROI due to a more targeted audience

Higher conversion as Influencers build brand reputation and trust

Larger reach across multiple channels

Non-traditional, more personal way to promote services

Build partnerships – with those influencers and with their network as well 
If this type of marketing is now catching your interest, it is important to keep in mind that there are different levels of marketing influencers. Take a look at the below.  
Micro-influencer: less than 15,000 followers

Regular-influencer : between 15,000 and 50,000 followers

Rising-influencer : between 50,000 and 100,000 followers

Mid-influencer : between 100,000 and 500,000 followers

Macro-influencer : between 500,000 and 1,000,000 followers

Mega-influencer : more than 1,000,000 followers
You'll mainly hear "micro" versus "macro" influencers when starting off and building your campaign. However, the above breaks it down into various tiers depending on the influencer's following. While micro influencers have less of a following, they also are able to focus more on the brands they're representing for a more personalized touch. They still give a great boost and at a lower cost. In the same vein, macro and mega influencers have a larger following, and are therefore able to reach a wider audience. 
When starting your influencer marketing research and campaign, you'll want to consider your main goals and desired audience before choosing your influencer. We suggest researching and comparing each influencer, their niche, following, and audience before starting your journey! 
Need help finding an influencer or just getting started? Contact us today!