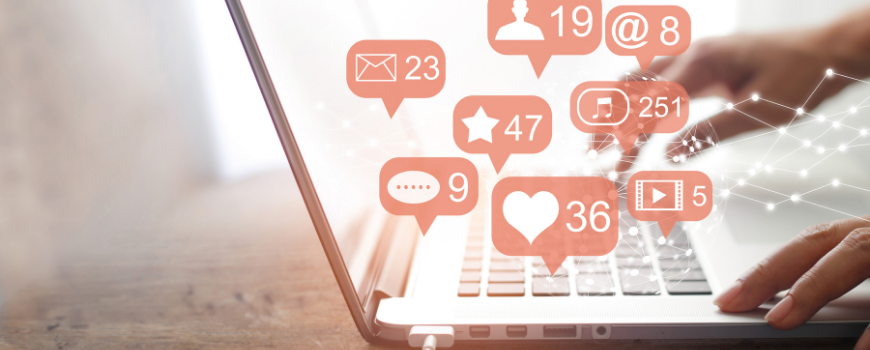 Social Media Marketing Trends in 2019
Depending on how you look at it, social media marketing (SMM) has been evolving for more than 20 years. Ever since the 1997 launch of the very first social media site, Six Degrees, marketers have considered how (or if) they can use platforms to engage target audiences. For the first decade, SMM was primarily organic, as marketers tried to connect the way we do with personal friends. It still works to a degree, if done correctly, but in the last 10 years paid advertising has taken hold and continues to grow.
Yes, SMM presents opportunities for brands and businesses, but also tough challenges. The many platforms evolve independently, with changing algorithms, technologies, audience behaviors and preferences, and the occasional government regulation. That pace can be head-spinning, at times occurring abruptly or within a short span of months.
Of the many resources that help us understand the SMM landscape, one of the most insightful is the 2019 Social Media Marketing Industry Report, directed by Michael Stelzner, co-founder of Social Media Examiner. The longest-running study of its kind, this 11thannual edition surveys how more than 4,800 marketers worldwide—representing all industry sectors and organizational sizes—currently use or plan to use social media.
The 2019 report is available to download, and we'd like to share here some of the interesting trends that it reveals, as discussed by Michael Stelzner on the Social Media Marketing Talk Show…
Facebook is trending down for the first time in five years. In 2013, Facebook was the most important marketing channel for 52% of survey participants, steadily rising to 67% in 2018 before slipping back to 61% this year. Why? Stelzner suggests that almost all organic activity is being repressed, perhaps in response to Facebook's privacy and politics concerns of the last few years. According to 77% of survey participants, the platform is getting more complicated and providing diminishing returns on the effort.
Instagram continues to grow. In 2015, only 2% of marketers said it was their single most important marketing platform. Since then it has climbed respectively to 4%, 7%, 10% and now 14%, earning a rank only slightly above LinkedIn. Moreover, 69% plan to increase their use of Instagram. Marketers are especially interested in the popular Stories feature (reportedly, 100 million are consumed each day). Yet they are also still learning that Stories require well-planned, consistent, attention-getting content. Time will tell whether organic content continues to be effective on Instagram, or whether algorithms shift, pushing marketers to rely increasingly on paid content, as they have on Facebook.
Live video is weak, and will remain so without planning and investment. Much like Stories, the effective use of Facebook's live video requires significant resources, time and patience to realize a return on investment. Meanwhile, the algorithms appear to be repressing the content. No surprise then that only 35% of survey participants use it, and 44% want nothing to do with it. Conversely, Stelzner notes, low utilization rates may create opportunities for those who can do it the right way.
Interest in Messenger bots is fading. Facebook launched Messenger's chatbot feature in 2016 and by 2018, 70% of the survey pool wanted to learn more about them. This year, just 14% actually use them, 45% care to learn more, and 53% have no plans to use Messenger bots. As it turns out, the programming them is quite complicated, and marketers still question whether their audiences seek or expect meaningful engagement with bots, at least with current AI technology.
Diversification is critical.Some businesses may do well by marketing on just one or two social media platforms, but that is becoming increasingly difficult, especially on Facebook. Stelzner says the future there about privacy and groups, as exposure and reach become harder for those who don't invest heavily. Thus, as they have since long before the dawn of social media, marketers must continue to innovate, strategize and discover the channels where they can best engage and serve their target audience.