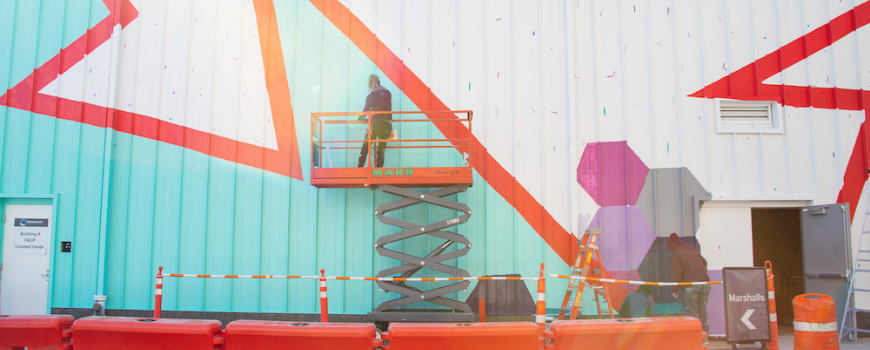 Arsenal Yards & East End Watertown
Today we're going to chat about a large project that is near and dear to our hearts here at Social Thrive! Since 2015 we've been working with East End Watertown & Arsenal Yards and have helped their team rebrand themselves from the old "Arsenal Mall" & "The Arsenal Project" to the current mixed-use development powerhouse brand they've become.
Through strategic marketing and planning, we were able to build the brand East End Watertown from the ground up. This effort resulted in the gain of over 7,000 qualified fans since its inception in 2015. The majority of fans were gained from organic efforts like blog writing, engaging social presence, and social networking initiatives. Yes, among thousands of social posts over the years, we toppled over 300 hyper-local, unique blog posts too!
In the last two years alone, we've reached over 1.13 million people in the Greater Boston area and of those, 100,000 of those people have actively engaged with the brand on Facebook alone.
April 25, 2018 was one of the first official Arsenal Yards announcement post, organically reaching over 25,000 people alone with approx. 1,000 engagements.
At this time we also assisted our client in the sale of a state-of-the-art office building in East End Watertown, MA. We presented to prospective Boston-based tech and bio companies with our local efforts and digital guides to reaffirm that the transition from Boston to Watertown was a well-forecasted and strategic investment move.
At Social Thrive we collaborate at a deep level with our clients outside of stellar digital campaigns and really take our role as agency partners seriously. We step into meetings and also provide creative brainstorming on how our clients can scale their business efforts. Examples such as holidAY activations & pitching ever-changing, dynamic art installations to their vendors Isenberg Projects, and Marlo PR.
East End Watertown 'Walking Watertown' Instagram Campaign
East End Watertown was not only the community brand we launched online to soften the buzz of the new Arsenal Yards development, but also a dynamic mini-photography series to highlight the great people of Watertown. We exercised photojournalism via social media to illustrate personality through the people themselves.
As always, we cannot speak to our accomplishments with East End Watertown without mentioning and thanking our clients who gave us this opportunity. Here's to Wilder Companies, Boylston Properties, Stantec, and Cushman Wakefield. Thank you for allowing us to join you on this long-term journey.
Interested in meeting our team and making a creative splash with your digital marketing efforts? Reach out to us here for a chat!