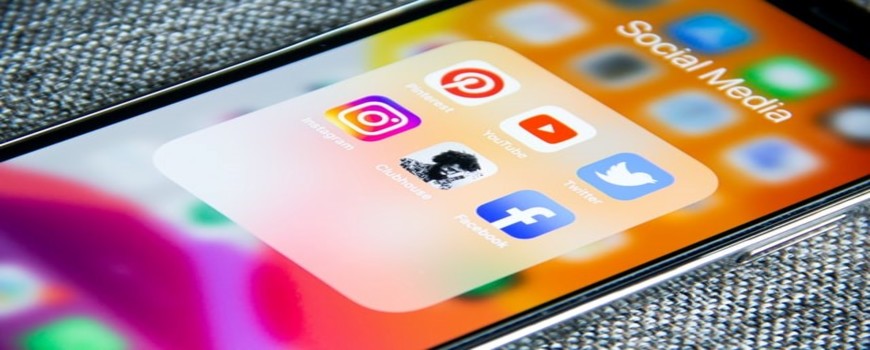 Most Anticipated Social Media Trends for 2022
2021 is rapidly coming to a close, but does anyone feel like they're still stuck in Spring of 2020? It can't just be us! Regardless, these last couple years have been a whirlwind of change and growth, and the social media marketing space is no exception. We have had so much fun learning new tools over this last year, and have come up with a list of tools and practices we are anticipating to be trending in 2022!
The Rise of Authenticity:
It isn't enough anymore to have a specific color palette, voice and font. In a period of time where people feel more divided than ever, consumers are looking to truly connect with brands they love and that share the same values. They are looking for brands they trust and are "willing to pay more for it," says Forbes. This is a huge opportunity and responsibility for brands to not only express what they stand for, but also to prove their values are more than a cliche list. We often see this through initiatives, highlights and donations. Customers are looking to be heard and seen, so engagement between a brand's social media account and customers will become increasingly more common in the form of hashtags, giveaways, mentions or contests. An engaged community is a loyal community that not only creates lifelong customers, but passionate and vocal advocates.  
Influencers:
Influencers may have been trending for a while now, as we discussed in our "The Power of Influencer Marketing" post earlier this year, even if the term hasn't had a great standardized reputation. However, that image is maturing, and businesses are taking note. In continuity with the theme of authenticity, we are still seeing an explosive increase in influencer marketing, especially among influencers with smaller followings. Niche influencers are powerful in their domain because they have created a specific, loyal and engaged audience. This audience is ideal for a collaboration between a brand and influencer who knows what that audience is interested in. We believe this will only become more prominent in social media marketing, with "63% of marketers intending to increase their influencer marketing budgets over the next year," says Influencer Hub. 
Marketing Isn't Just For Big Companies:
Gone are the days where you would mostly see ads from large companies on T.V. or hear them on the radio. But on social media, brands don't necessarily need a huge budget to be effective. Ads can be created for free with the tools available for the tiny computer and surprisingly powerful camera we keep in our back pockets. Advertising can be shown, tested and analyzed on the largest social platform in the world for a couple dollars a day. With creativity and focus, a loyal following, and maybe even the right influencer, a smaller company can successfully reach the right audience. We are hoping to see more local businesses on our feeds in 2022.  
Educational Ads:
Remember pre-Netflix when commercials would come on during your favorite T.V. show? Did you watch them attentively or leave the room to make another bag of popcorn? Yeah, we left too. It feels like ads have never felt valuable, but we are sensing a change. While it has been a goal for many years now for ads to not feel like ads, we are noticing more brands are providing something helpful to their audiences through their advertising. It could be a recipe, words of encouragement, or showing how a tool works. Even if someone does not make a purchase, they may have learned something, developing trust. They can remember that brand and convert at a different time. Flashy ads have their place, but educational ads may be more memorable and engaging, especially with the use of video. 
Social Selling and Customer Service:
The game is changing for online shopping as social media platforms add new shopping features into their apps. It makes sense. With more people than ever shopping and spending time online, social selling is not an opportunity for businesses to miss. According to Hootsuite and We Are Social's Digital Report, "…if we look at people aged 16 to 24, social networks actually rank even higher than search engines like Google when it comes to brand research." 
This means one thing: Customer service is also moving to social media. With customers doing more research on social media, it is important for brands to be responsive to questions and reviews on social platforms, not just their email inbox. It is also important for brick and mortar stores to maintain updated hours of operation, email addresses and phone numbers. Not only does this boost SEO, it makes for a much smoother customer experience no matter where they are coming from. 
Social Listening:
With all that buzz happening on so many platforms, how do you measure it? How do you know if you're performing well? Enter: Social Listening (link). This is more than tracking brand mentions or a specific keyword. It's about monitoring how people feel about the brand overall, analyzing that data, and taking action on it. It's important to be present and active on social media as a brand, but equally important to analyze and understand these insights to have the full advantage. While larger companies may have been doing this for a while, we are seeing easier accessibility for smaller companies in terms of flexibility and pricing. We are fully expecting more social listening tools to debut and for companies to include social listening into their 2022 budgets (if they haven't been doing it already). 
Of course, this isn't a fully comprehensive list, but we think you get the drift already. More people are spending significantly more time on social media and that means this is where brands need to be focusing right now. But instead of flashy and empty captions, we are looking forward to having a more genuine, authentic experience, connecting with brands who are present, share our values, are actively listening and adjusting gracefully to feedback.