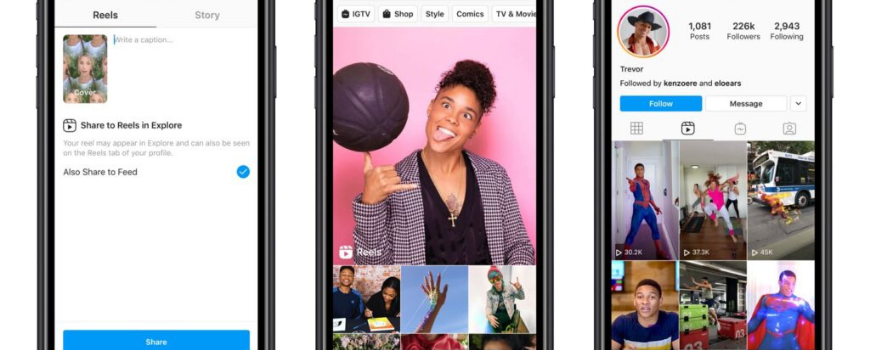 Instagram Reels is Taking Over! Your Guide on How to Create a Reel of Your Own
Social media is constantly evolving from new features to apps hitting the app store daily! Last month, Instagram launched its new feature Reels, which the company describes as "a new way to create and discover short, entertaining videos on Instagram."
With the rise of the popular short video creation app TikTok, we're not surprised that Instagram seized the opportunity and created their own counter version. However, Reels similar to TikTok allows users to record and edit 15-second videos. These videos can be broken down into multiple clips and edited with special audio effects and creative tools.
With its seamless integration to the Instagram UI, you can find Reels everywhere from your explore page all the way to your feed. Instagram creators are taking advantage and creating content relevant to their brands, or like we've been seeing — uploading their previous TikTok videos onto Reels. Why work harder when you can work smarter!
Want to get started creating Instagram Reels today? Here's how it works!
Go to the bottom of your Instagram camera where you can access the Reels icon directly.
For laying out content, there are many options. Record your 15-second clip all at once or break up your videos into short segments by holding the record button and releasing it at the end of your desired clip.
Add licensed audio directly from Instagram or create your own.
Use all the cool effects Instagram offers from font changes to lighting and AR effects.
Now that you have recorded your Reel and edited it, share it on Instagram with your community! Similar to uploading regular videos, you can select a cover image, write captions, and add hashtags. Don't forget to tag your friends and any brands you may have featured in your video!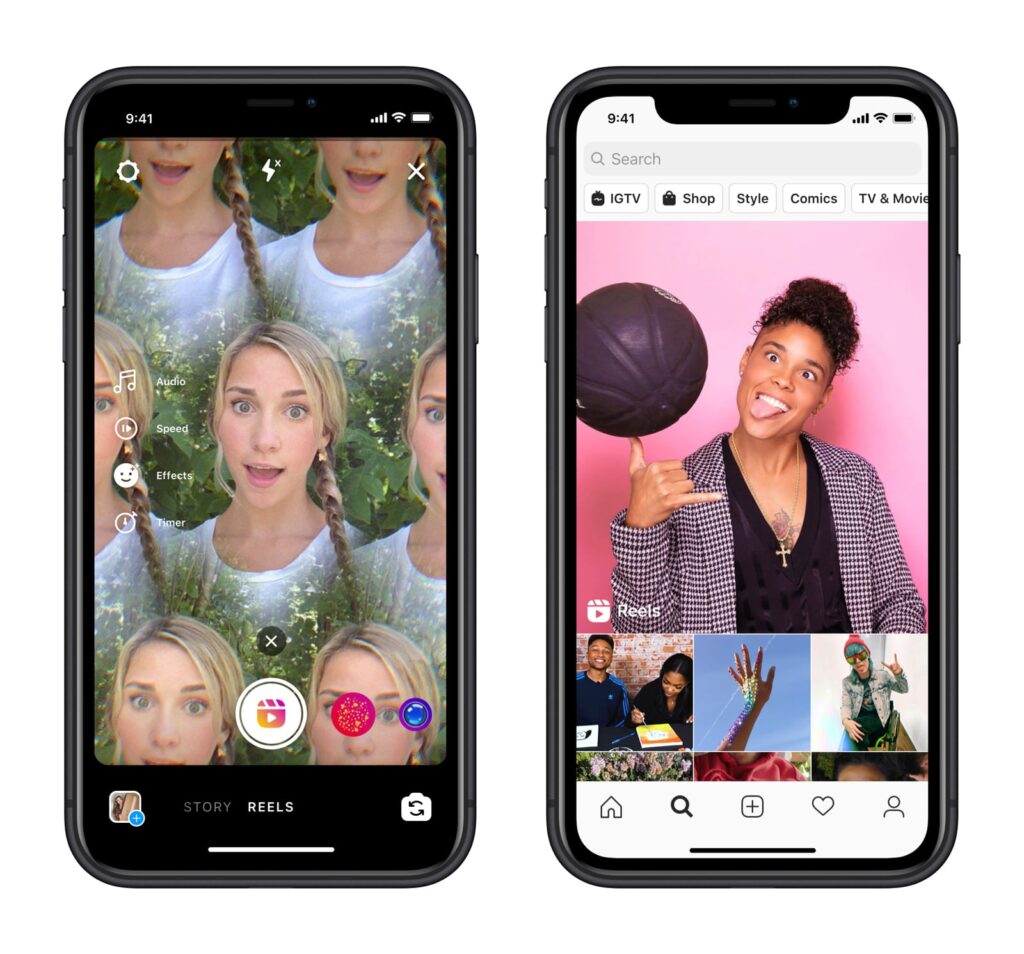 Therefore, once you press share your video is live for everyone to discover! What makes creating Reels great is that they can be accessed directly from your Instagram profile by selecting the Reels icon! Looking for ideas to create your first Reel? Here are three simple ones to get you started:
Share your favorite food recipe and walk your audience through the step-by-step process on how to make your dish.
Do a get "ready with me" and show how you transformed your look from lounge wear to all dressed up.
Share informative tips and life hacks from how to register to vote all the way to how to edit your photos like a pro.
In conclusion, whatever you do, get started today on Reels! It only takes 15 seconds and who knows your video could go viral!