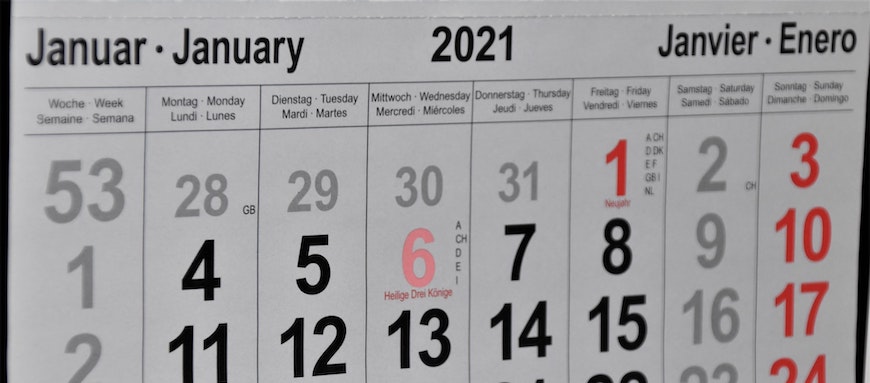 How to Use Micro-Holiday's in Your Social Media Marketing
To create a successful marketing plan, a social media marketing strategy that actively encourages engagement with your business' target audience is key. Your posts should seek to casually insert themselves in conversations that your followers are interested in. 
Posting about micro-holidays is one way to excite and engage your followers through Instagram or Facebook content. 
So, what even are "micro-holidays"?
Also known as "social media holidays" or "hashtag holidays", micro-holidays are both official and unofficial holidays that celebrate moments, movements, places or things. For example, "National Hot Dog Day" does not actually exist on official calendars. The day exists primarily as a tool for social media accounts to leverage the love of hot dogs for increased awareness of their own brand. "National Puppy Day", which is more official, is another example of a very trendy micro-holiday!
Thus, if you are looking to incorporate micro-holidays into your monthly social media content, it is important to promote only the ones that align with your brand identity and that of your ideal customer! 
Choose 1 or 2 micro-holidays per month that make sense for your brand. And have fun with it! 
Let's dive into an example. Take a community instagram page, which exists to promote awareness of a city or area and the restaurants, events, culture and setting in it [i.e. SoCoLiving Instagram Page]. Their choice to shoutout "National Ice Cream Day" with a photo of a beloved ice cream shop on the South Shore made total sense, since it increased awareness of a great shop in their community! And who doesn't love ice cream??!
HASHTAGS are vital for these posts as well. For example, using "#InternationalWomensDay" in the caption enters the post and your business into an interesting conversation that is already happening. Here's your chance to gain new followers and spread your reach to people who are interested in that hashtag and what your brand has to offer. 
Now, you are probably wondering how many micro-holidays there are and how you'll choose the ones that best fit your brand! For a complete list, visit the below sites to begin exploring the various micro-holidays that could fit your niche: 
Once you have chosen a few micro-holidays to work with, there's still some things you can do to increase follower engagement as much as possible.
1. Have a contest!
Host an item giveaway that relates to the specific micro-holiday you've chosen… get your followers excited! Or post a question related to the holiday for a chance to win a prize or a free shoutout! Use both the holiday and company hashtags as entry tickets for each contest. 
2. Post your own team in celebration!
Shouting out "International Dance Day"? Post a tik-tok of your employees showcasing their best (or worst…) dance moves around the office. People love seeing the faces behind your brand!
3. Host a discount on the day of the micro-holiday!
If you're a retail company, this tactic is for you. "50% off all clothing in honor of International Kindness Day!". Or "Donate 50% of all proceeds to a disabilities organization" on a day like December 3rd for "International Day of Persons with Disabilities." 
When considering incorporating micro-holidays into your social media marketing plan, remember to keep it fun and consistent with your brand. Choose the days that best fit your company purpose, and let your creativity bloom in order to foster new ways to get your followers involved and invested in all that you have to offer.