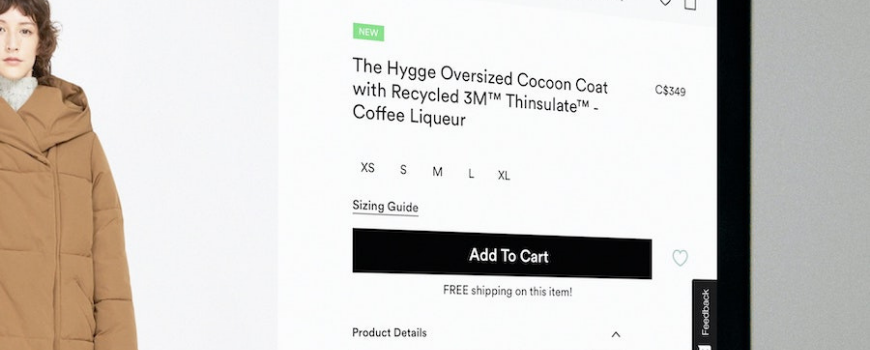 Business Protection: Getting Your Business Online
In uncertain times, one thing remains constant – people will rely on the internet to continue to support their most favorite brands and businesses. While your brick and mortar location will always remain important to your company's success, one way to ensure you will never miss out in times of local closures is to move your business online.
This task may seem daunting, but with a well laid out plan and the right resources, it can be a simple way to make all the difference in revenue. Let's get some of those plans laid out for you now with a list of ways you can easily get your online business started.
Create an Ecommerce Website
With an expected 2 + billion digital buyers in the world in 2020, creating an e-commerce site is more crucial now than ever before. There are a few things to consider when beginning the design of your site that will set you up for success in the long run. Firstly, make sure your site is clean, easy to navigate, and effective. The easiest action a consumer can take is to click out of your website and onto another. Make sure customer experience is top of mind. Adding functions like a search bar to locate specific products, focusing on detailed product descriptions to ensure the buyer is more confident in their purchase and plenty of high-quality photos are all very important. Next, the site should reflect your brand. When a consumer visits your site, it should be an extension of your physical location by matching in-store branding, aesthetics, products, and experience. Doing this will create a sense of trust and reputability and turn into conversions. Nice additions like one-click contact buttons and easy to access customer service options always impress consumers and ensure retention.
Use Additional Platforms
While having an e-commerce site gives you a leg up on the competition, there are 3rd party sites like Amazon and E-Bay that allow you to create stores and sell on their websites too. Adding your products there, in addition to your e-commerce site, can, in some cases, double your online revenue. Each month more than 197 million people around the world get on their devices and visit Amazon. Selling through 3rd party vendors will allow you to choose specific inventory, upload your own images and product descriptions, and process your orders daily. Having a big name behind you like Amazon can boost sales and build your online reputation to consumers who may not know of your brand locally. Not selling a product? Create an e-commerce store to create deferred demand with gift cards that can be used at a later date.
Utilize Social Selling
Another ever-growing and great option for selling products online are social media sites like Pinterest, Instagram, and Facebook. Make your posts on Instagram shoppable and promote and link all products in one organized space. With a whopping 1 billion people using Instagram every month, can you afford to not sell in this high traffic area?
Not selling a physical product? Ensure your website is optimized to sell gift cards to create deferred demand. This is vital to the service industry like restaurants, hair salons, and more. Creating these deferred demands create immediate revenue that can be redeemed at a later date.
Market and Promote Your Online Business
Just like every other aspect of your business, you will need to make sure you are marketing your online business properly. If no one knows of your new website, or places to purchase your products/service online, this portion of the business will remain idle. Place the links to your site everywhere you can! Start with daily social media posts. Place the direct link between the bio of your business pages on Facebook and Instagram. Print the link on your in-store receipts, send out e-mail blasts to your local brick and mortar customers, and even on your storefront windows. The more it's out there, the more traffic to your site and the more conversions.
It's always nerve-racking to start something new, but we're here to help! If you want to get your business online and ensure you're never closed for shopping, contact the Social Thrive team today!