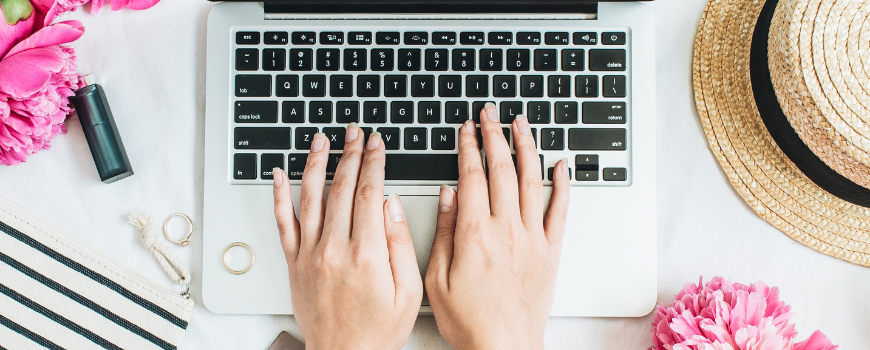 5 Important Tips in Writing Your Company Blog
Writing a blog for your company is now considered an important factor in helping customers find you.
How? People turn to the web to help them solve problems. You will want to create blog entries that will help solve your potential customer's issues, but also help with search engine optimization (SEO) to bring you to the customer with their search query. Here are the 5 items to keep in mind when writing:
1 – Go for Quality vs. Quantity: Before changes in search engine algorithms, writing frequent blog posts would increase the likelihood of your website being served up on internet searches. Today, Google and other major engines are rewarding content generators on the quality of the information being produced and its relevancy to what people are searching for. Whatever posting schedule you come up with (monthly or bi-weekly for instance) stick with it so your readers know what to expect and when, as consistency is important in keeping your website visible with your readers.
2 – Timely and Relevant: Writing about topics that your readership views as important (and valuable enough to share) is also critical to getting your blog noticed. It will also establish your area of expertise and been seen as a credible source of information. Brainstorm a list of items that are relevant to your customers and then look at what are "hot topics" going on in your industry or the larger marketplace that could impact your customers – then blog about it!
3 – Keep Your Audience in Mind: Search engines look at overall length, how hard or easy it is to read, type of language used and how many times you use the keyword in the post to help in relevancy ranking. While long format postings tend to do better with search engines, put yourself in your reader's shoes; Are they super busy? Then be brief or utilize bullets to make your key points visible. Do they want in-depth explanations and technical details? Then make it longer. Writing for them will help you reach your ideal client.
4 – Continue to evaluate what is working: Look at what posts got comments, likes / shares, links or clicks through to your contact form. Conversion from information seeker to customer is an important ROI of your website's performance, so monitoring and measuring it on an on-going basis is important.
5 – Integrate your blog into your larger marketing strategy: Include your blog in your social media strategy by posting it in your different channels, use relevant posts in printed materials for prospective customers and use your blog to announce company events or information.
Need some help with your company's blog? Contact Social Thrive about how we can help you come up with a plan!